Located at an elevation of 1400 m, Dehradun is called the 'Winter Capital of Uttarakhand.' Lying in the Doon Valley at the foothills of the Himalayas, it is surrounded by lush Sal forests and hills. Dehradun holiday packages offer you the opportunity to escape the scorching heat while exploring the best of this picturesque hill station.
Besides being the state capital of Uttarakhand, Dehradun is also an important educational hub of India. Known as 'Rainy Capital City of India,' it offers pleasant cool weather throughout the year. The scenic landscape, great food, and natural wonders make Dehradun a sought-after travel destination in India.
Dehradun holiday packages by Holidays DNA ensure a great experience by including the best the splendid hill town has to offer. The packages can be customized to accommodate your requirements and interests. Our comprehensive packages include accommodation in a comfortable hotel with world-class services. We ensure that you can enjoy your holiday with all facilities.
Why do Indians love Dehradun for vacation?
The pleasant weather all year round makes Dehradun a favorite tourist destination. You can declutter your mind and unwind in nature's lap at this ideal summer retreat. Offering an unmatched fusion of modern facilities and pristine scenery, Dehradun entices Indians for both business and leisure.
There are several ancient temples as well for spiritual seekers. You can visit heritage monuments, local bazaars, and upscale cafés. Adventure lovers can enjoy a host of activities like paragliding, trekking, and jungle safari.
Packages Overview
Dehradun is a stunning hill station and boasts stunning panoramic views of snow-capped mountains, lush valleys, cascading waterfalls, and verdant green forests. Booking Dehradun holiday packages with Holidays DNA allows you to spend time amidst breathtaking natural scenery.
Our Dehradun holiday packages can be customized as per your interest and budget. You can enjoy exciting activities and visit several sightseeing options. You can seek a peaceful respite from the hustle and bustle of city life.
Why Book with us?
Holidays DNA ensures that your vacation to Dehradun is the best experience ever. We offer our customers the most affordable, reliable, and customizable Dehradun holiday packages. From providing comfortable accommodation options to offering convenient transportation services, we take care of every aspect of your holiday in order to make it a truly memorable one.
Resort & Hotels options with our Dehradun Holiday Packages
Dehradun, being a popular tourist destination, has a variety of homestays, resorts, and hotels to suit every budget. Four Points By Sheraton and Lemon Tree Hotel are among the best luxury hotels in the hill town.
Mid-range accommodation options include Hotel Madhuban and Hotel Sofitel Plaza, with well-furnished rooms and restaurants. Most often, they also provide baby care services, railway or airport pick-and-drop services, and guided sightseeing tours.
Popular Sightseeing Places in Dehradun
Located close to the Baldi River, Sahastradhara literally means 'Thousand-fold Spring.' The waterfall descends down the limestone stalactites rich in Sulphur. You must take a dip in this water which has medicinal and therapeutic properties.
The serene and pristine environment can relieve all your stress. You can take a ropeway ride and enjoy the picturesque beauty of the mountains.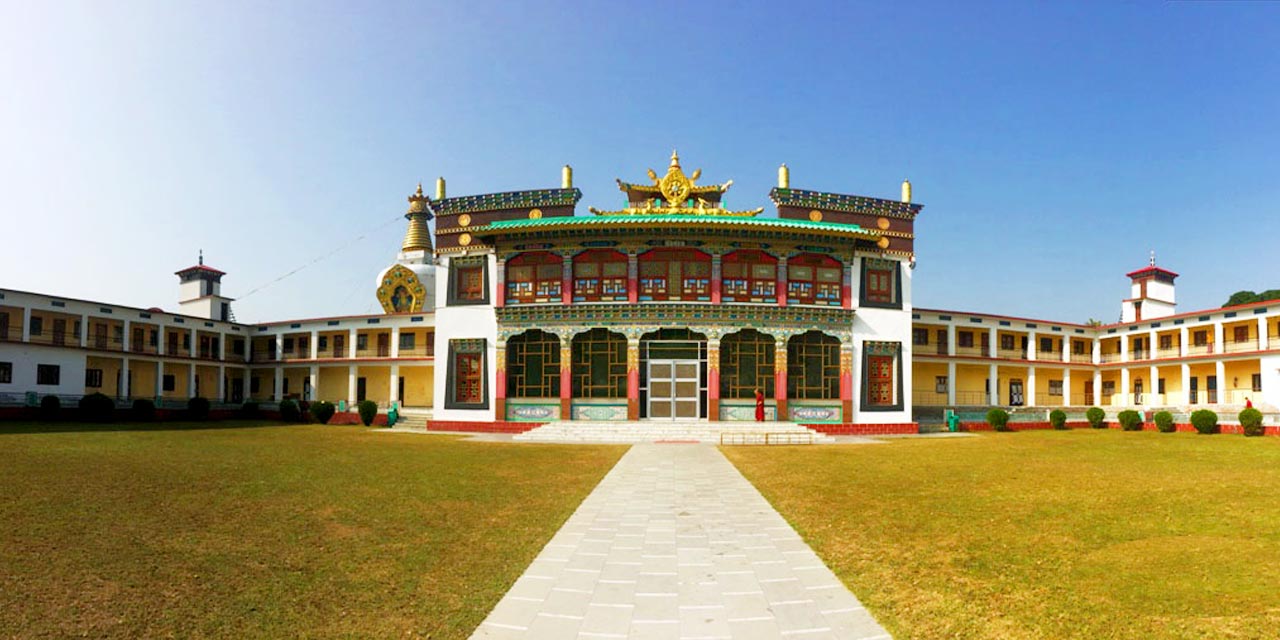 Mindrolling Monastery is a Tibetan Buddhist monastery that was established in 1965. It is also called the Buddha Temple Complex and is the tallest stupa in Asia. You will be awestruck by the Japanese style of architecture.
Art lovers can enjoy the beautiful murals and paintings that depict Buddha's life and teachings. You can relax in the open spaces and beautiful gardens.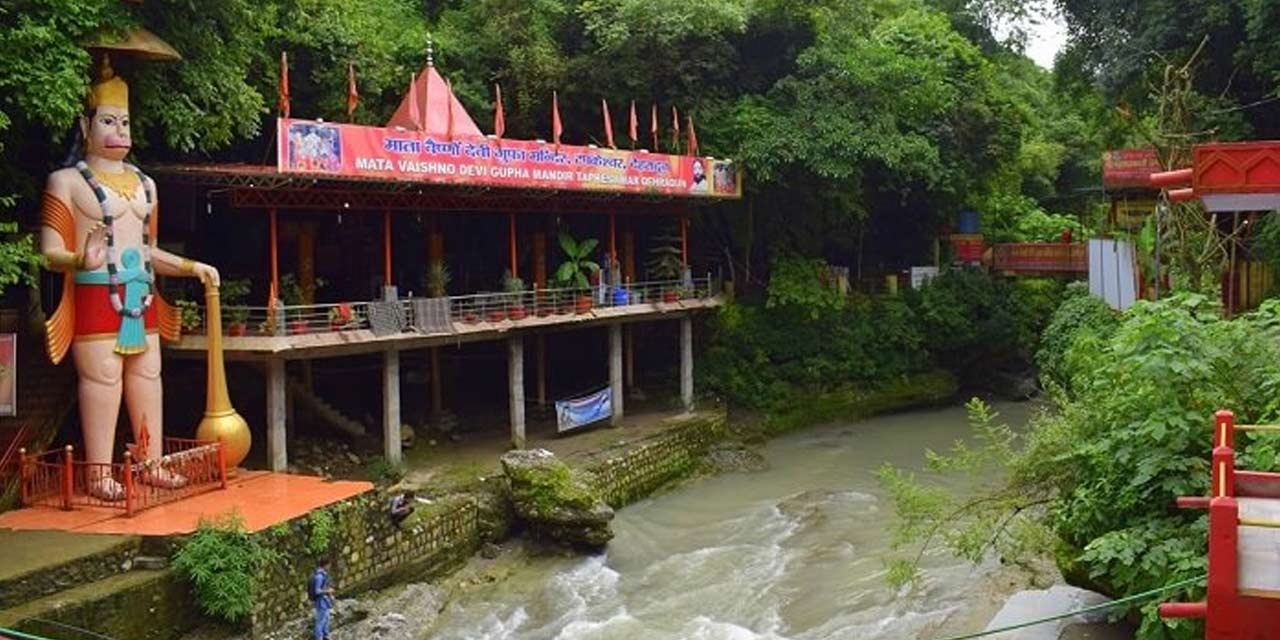 Situated on the banks of the Tons River, Tapkeshwar is a Shiva Temple. It is built on top of a natural cave that holds the temple's main Shivalinga. You must take a dip in the cool Sulphur springs before entering the Mahadev Temple.
You will be amazed to watch the Shivalinga continuously drenched by water that drips inside the cave.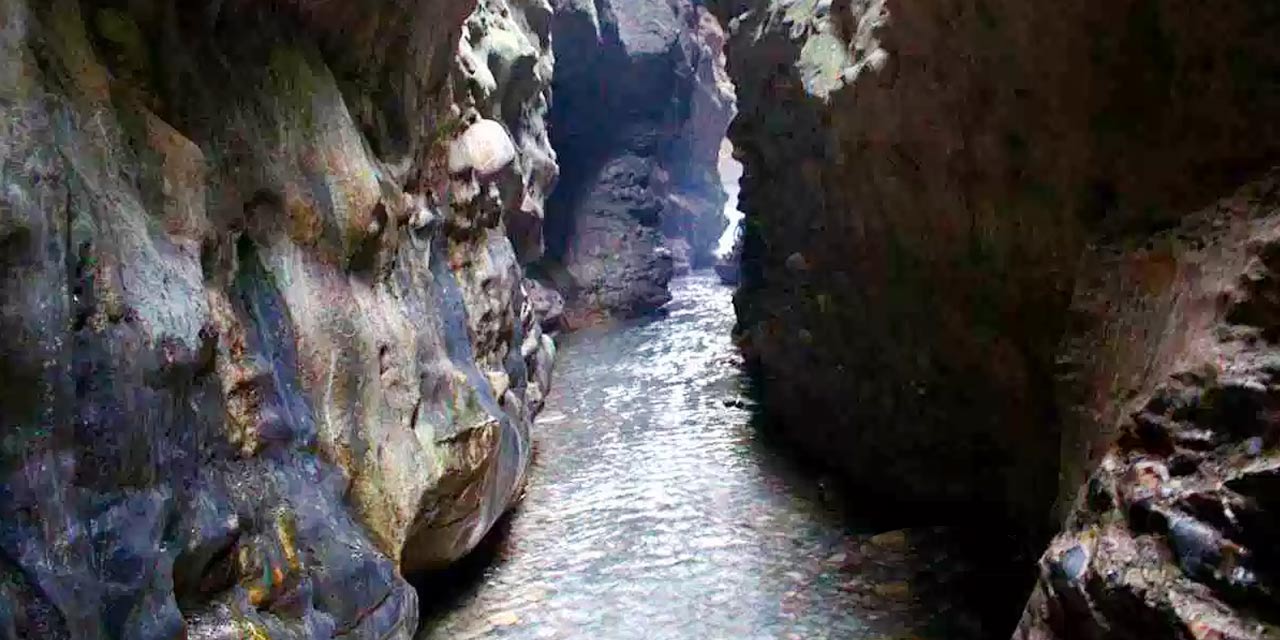 Robber's Cave is a natural river cave formation. Locally called Gucchu Pani, it is also believed to be the abode of Lord Shiva. You can admire the sight of river water flowing through the middle of the cave.
Surrounded by dark limestones with gushing streams and blissful surroundings, Robber's Cave is a must-visit destination. It is a popular picnic spot among youngsters and couples.
Activities & Things to Do in Dehradun
Dehradun is a beautiful city known for its scenic beauty, adventure activities, and spiritual retreats. You can indulge in thrilling activities like paragliding and trekking. Spiritual seekers can find solace and spiritual comfort in the temples and monasteries.
For an exciting outing with your loved ones, you can spend a day at the Fun N Food Kingdom amusement park or the Malsi Deer Park. You can also check out a photo walk or go bird watching at Asan Barrage.
Take an evening stroll in the narrow and busy streets of Paltan Bazar. You can go shopping in the Tibetan market. On Rajpur Road, you can find branded showrooms and local vendors. You can head to Astley Hall, a shopping complex housing local stores and food joints. Other marketplaces include Connaught Place, Indira market, and Gandhi Road market.
Check out the local wooden handicrafts, cane and bamboo products, and carved wooden items to gift your loved ones. You can purchase semi-precious stones, tribal jewelry, and Gharwali Paintings for the women in your life. Exquisite Pahari handicrafts, woolen clothes, and beautiful antiques make great souvenirs.
How to reach Dehradun
Dehradun has its own airport, known as the Jolly Grant Airport. It connects important cities of the country. Major service providers include SpiceJet, Indigo, and Air India.
Regular train services are available between Dehradun and major cities like Delhi, Kolkata, Prayagraj, Lucknow, Chennai, Varanasi, and Mumbai. Bandra Express, Doon Express, and Shatabdi Express are some of the popular trains.
A number of private and state government buses ply between Dehradun and cities like Delhi, Mussoorie, Haridwar, and Agra. Dehradun's strong road network facilitates a pleasant driving experience.
---
Dehradun is a popular tourist destination, especially in summer. The scenic and soothing locale offers family, friends, and solo travelers an ideal vacation. In addition, the wide range of attractions, many activities, and pleasant weather throughout the year make Dehradun a much sought-after destination by adults and children alike.
Book our Dehradun Holiday Packages to spend your time in a fun-filled way. You can look forward to making memories as you take a refreshing break in the lap of nature.