Located at the foothills of the majestic Himalayas, Dehradun is an ideal destination for those seeking to escape the monotony of city life and explore nature. It offers pleasant weather and a varied range of holiday options. Dehradun tour packages provide you the opportunity to make it an ideal destination to explore.
A tour of Dehradun can offer a perfect blend of adventure, culture, and relaxation for all types of travelers. You can plan an exciting trip to spend time exploring the stunning hill station. Adventure enthusiasts can engage in activities like river rafting and rock climbing, while nature lovers can enjoy scenic locations.
Dehradun tour packages by Holidays DNA offer you an unforgettable experience. You can customize the packages as per your needs and interests. We allow you to witness the scenic beauty of the hill station and spend time amidst nature. Dehradun tour packages are accompanied by accommodation and transport services by local vendors.
Why do Indians love Dehradun for Vacation?
Dehradun is a popular vacation destination for Indians due to its serene natural beauty, pleasant weather, and numerous adventure and spiritual activities. Visitors can enjoy activities such as trekking, camping, and river rafting, which are not commonly available in other cities. The pleasant weather in Dehradun, especially during the summer months, makes it an ideal destination to escape the scorching heat of other cities.
Packages Overview
Dehradun is an ideal destination for a vacation. From exploring its numerous temples and religious sites to indulging in adventure activities or just relaxing in the peaceful atmosphere, there is much to explore at this beautiful hill station.
Our Dehradun tour packages make it perfect for everyone here. We help you explore the abundance of greenery, breathtaking views, and many tourist attractions of Dehradun.
Why Book with us?
Booking Dehradun tour packages with Holidays DNA is a wise choice for anyone who wants to experience the beauty of the hill city. Our tour packages offer an array of attractions and activities that will keep you entertained throughout your stay in Dehradun.
We provide handpicked sightseeing spots in the hill city, such as Tapkeshwar Temple, Mindrolling Monastery, and Rajaji National Park. Besides sightseeing, we also provide exciting adventure activities like trekking, rock climbing, and camping.
Our team has years of experience and is dedicated to providing our customers with excellent service at all times. We also provide 24/7 customer support so that you can get assistance anytime during your trip.
Resort & Hotels options with our Dehradun Tour Packages
Dehradun offers various accommodation options for visitors, ranging from luxury resorts to budget-friendly hotels. The city has some of the best luxury resorts that offer world-class amenities, including spa services, swimming pools, and fine dining options.
For budget travelers, there are numerous affordable hotels and lodges that provide basic amenities such as Wi-Fi, hot water, and clean rooms. Additionally, many hotels offer tour packages and airport pick-up and drop-off services for the convenience of their guests.
Popular Sightseeing Places in Dehradun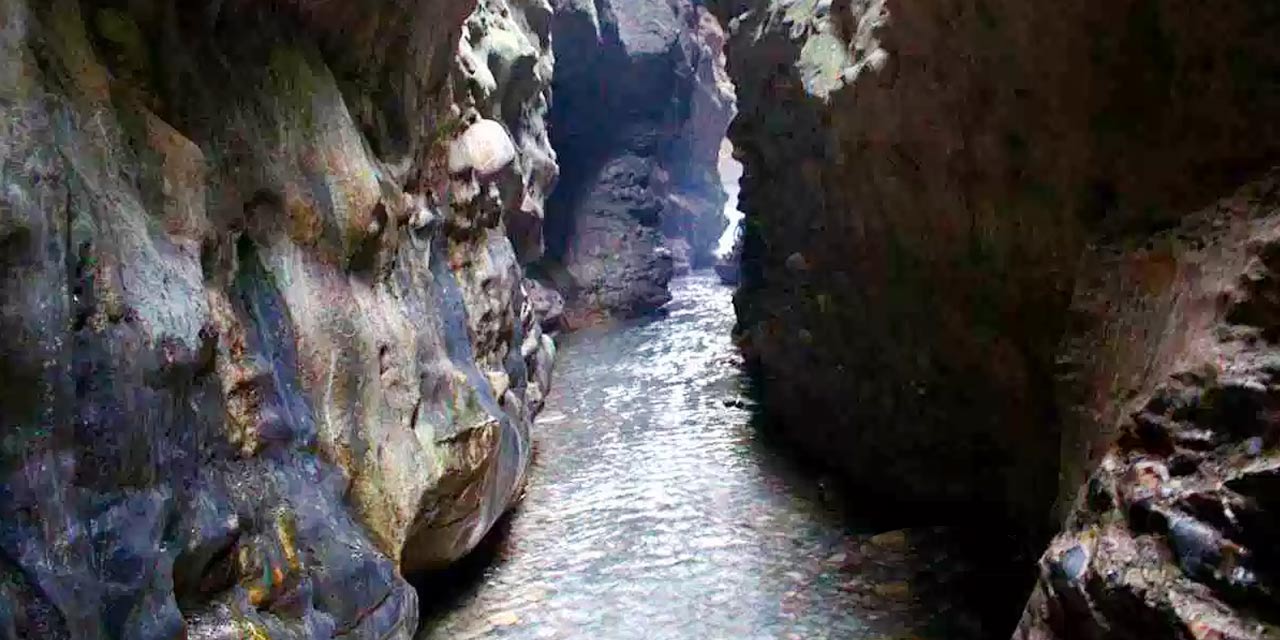 Robber's Cave is a natural cave formation located around 8 km from the Dehradun city center. It is a popular tourist destination known for its narrow passages, rocky terrain, and a beautiful waterfall.
The cave, also known as Gucchu Pani, attracts a lot of visitors seeking adventure and natural beauty. You will be thrilled to walk through the cold stream of water that flows through the cave. It is the perfect spot to enjoy a picnic amidst nature.
Sahastradhara is known for its natural sulfur water springs and the magnificent waterfall. The name Sahastradhara means 'thousand fold springs.' The sulphur-rich water is believed to have medicinal and therapeutic properties.
You can enjoy the enchanting views of the mountains by taking a ropeway ride. The surrounding beauty and the sound of waterfalls make it a perfect destination for relaxation and rejuvenation. You can enjoy a peaceful picnic here with your loved ones.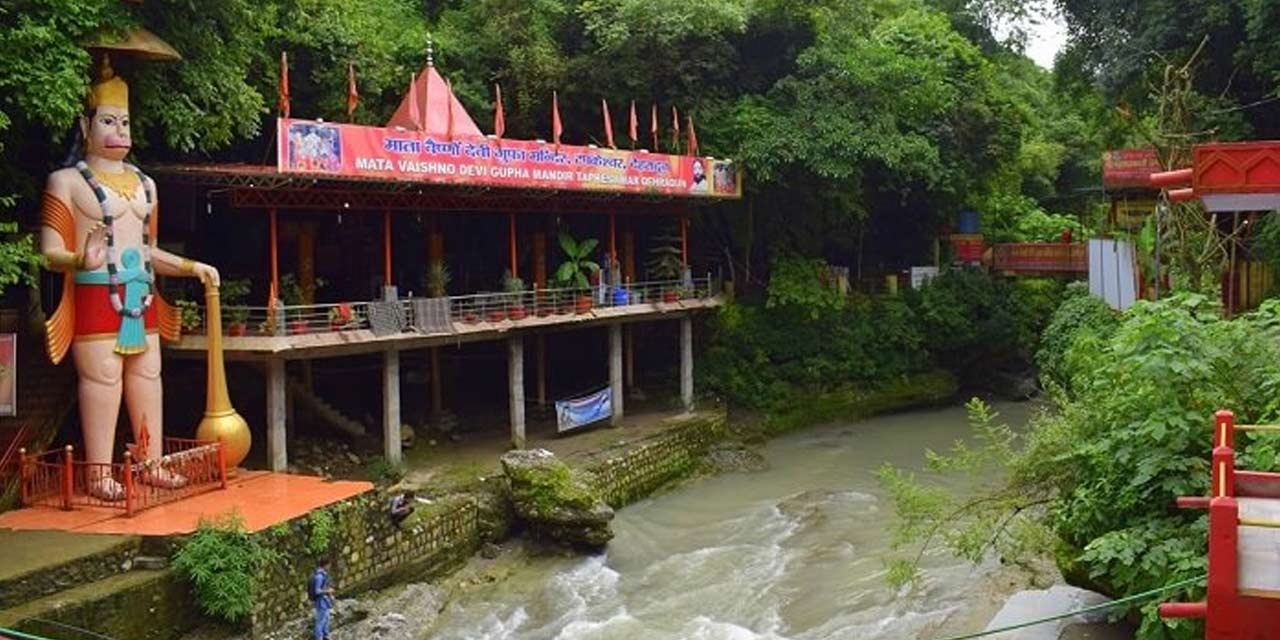 Tapkeshwar is an ancient temple located in a cave-like structure. It is dedicated to Lord Shiva and is known for its serene atmosphere and beautiful surroundings. You will be amazed to see water continuously trickling from the cave ceiling and falling on the Shivalinga.
It is believed that the water droplets are the tears of Lord Shiva. You can take a dip in the cool water springs containing sulphur before entering the temple.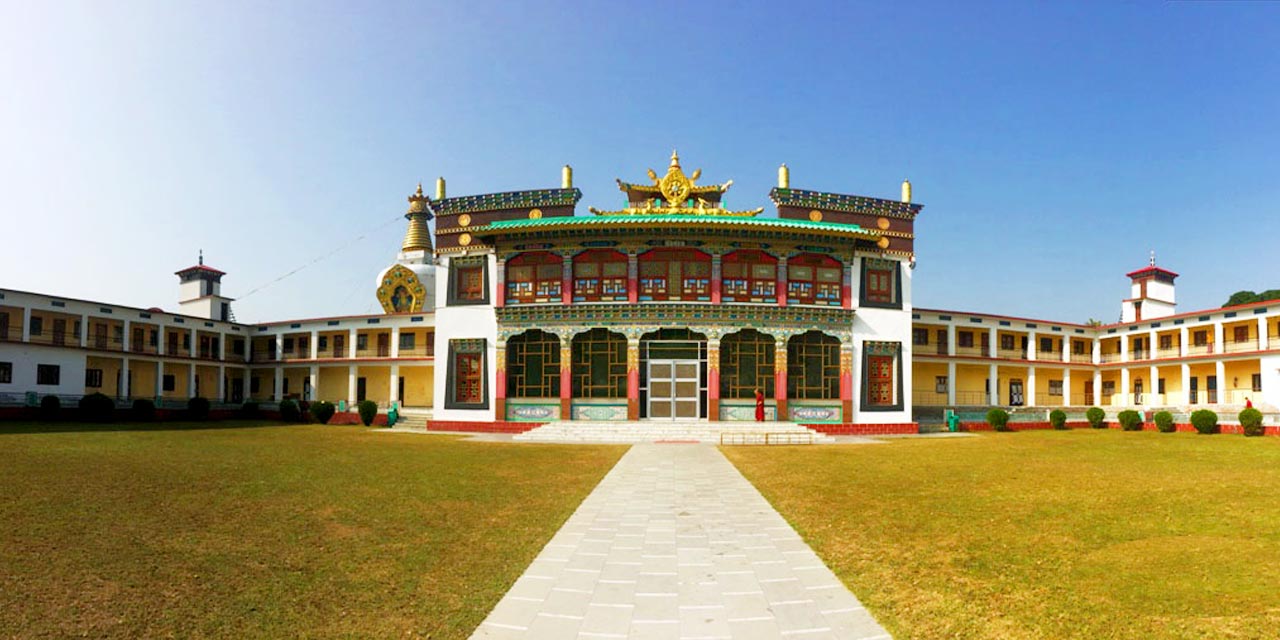 Mindrolling Monastery is one of the largest Buddhist monasteries in India. It is known for its beautiful Japanese architecture, intricate wall paintings, and prayer halls. The monastery is a center for Buddhist studies and meditation.
You can admire the statues of Buddha and the beautiful paintings in the prayer hall. Asia's largest Stupa can be viewed here. You can visit the peaceful and serene monastery to seek spiritual enlightenment.
Activities and things to do in Dehradun
Dehradun offers tourists a diverse range of activities and attractions. Trekking is a popular activity with options such as the Rajaji National Park and Mussoorie. For those interested in adventure sports, you can explore river rafting and rock climbing. Spiritual seekers should visit Tapkeshwar Temple and Mindrolling Monastery. Nature lovers can head to Sahastradhara and Robber's Cave, which are scenic picnic spots.
Dehradun is also a popular shopping destination. You can purchase the city's special Basmati Rice at Paltan Bazaar. Youngsters throng Indira Market to buy shoes, accessories, and clothes. You can check out Rajpur Road for restaurants, cafes, and high-end showrooms.
You can buy handicrafts, such as carved boxes and jewelry boxes, made from wood, bamboo, and other materials to give to your family and friends. You must buy yourself a Khukri, a traditional knife, as a keepsake. Dehradun's woolen garments, like shawls, stoles, and sweaters made from locally sourced wool, make great souvenirs.
How to reach Dehradun
Dehradun has a well-maintained road network that connects it to major cities in Uttarakhand and neighboring states. Regular train services between Dehradun and cities like Mumbai, Chennai, Allahabad, and Lucknow exist.
Dehradun's Jolly Grant Airport is around 20 km away from the city center. In addition, major service providers ply flights between Dehradun and other prominent cities in the country.
---
Booking a trip to Dehradun is an excellent choice for travelers looking for a perfect mix of adventure, spirituality, and natural beauty. With a range of activities, such as trekking, river rafting, and exploring local culture, Dehradun offers visitors a unique and memorable vacation experience.
With our Dehradun tour packages, you can enjoy a lavish vacation amidst the scenic valley and lush plantations. We ensure your Dehradun tour is enriching so that you can refresh your senses.