If you want to know a city's traditions and people well, always visit the local places first. Likewise, if you're going to experience the customs, culture, and cuisines of the beautiful valley city of Dehradun, make sure to dedicate at least a day to the local sightseeing tour. Situated in the foothills of the Himalayas, surrounded by deep Sal and Pine forests, Dehradun will fascinate you with its natural beauty.
Apart from the mesmerising beauty, all the local sightseeing places in Dehradun hold great cultural and historical significance. According to local legends, this valley was the birthplace of the teacher of Pandavas and Kauravas, Guru Dronacharya. Another legendary story states that Dehradun was the first place where Lord Ram and Lakshman came to after defeating Lord Ravana. From Tapovan Temple to Laxman Siddh Temple, every part of this valley city tells the stories of Ramayana and Mahabharata.
So, if you want to absorb yourself into the beauty and culture of Dehradun, our Dehradun local sightseeing tour packages will be a perfect fit for you. With these tour packages, you can explore all the temples, monasteries, waterfalls, and forests in Dehradun. Besides enjoying the natural wonders, you can also participate in various thrilling activities like paragliding, river rafting, hiking, trekking, and camping. These local sightseeing tour packages are also a great fit for you if you're on a short vacation.
The Capital city of Uttarakhand also houses stunning picnic spots such as Lacchiwala, Maldevta, and many more. So, if you're visiting Dehradun with your friends and family, they'll definitely have a memorable time.
However, it is not easy to plan an entire trip if you're visiting Dehradun for a day or two. With lots of places to explore, you may get confused about where to visit first. That's why we've done all the hard work for you at Holidays DNA. Each of our Dehradun tour packages is well-researched and fits your budget. With our Dehradun local sightseeing tour packages, you don't have to worry about where to visit or how to visit. Instead, simply relax and enjoy your trip while we plan everything for you.
Top Places to Visit in Dehradun Local Sightseeing Tour Packages
Some of the best local sightseeing places in Dehradun that you can explore on your short trip include: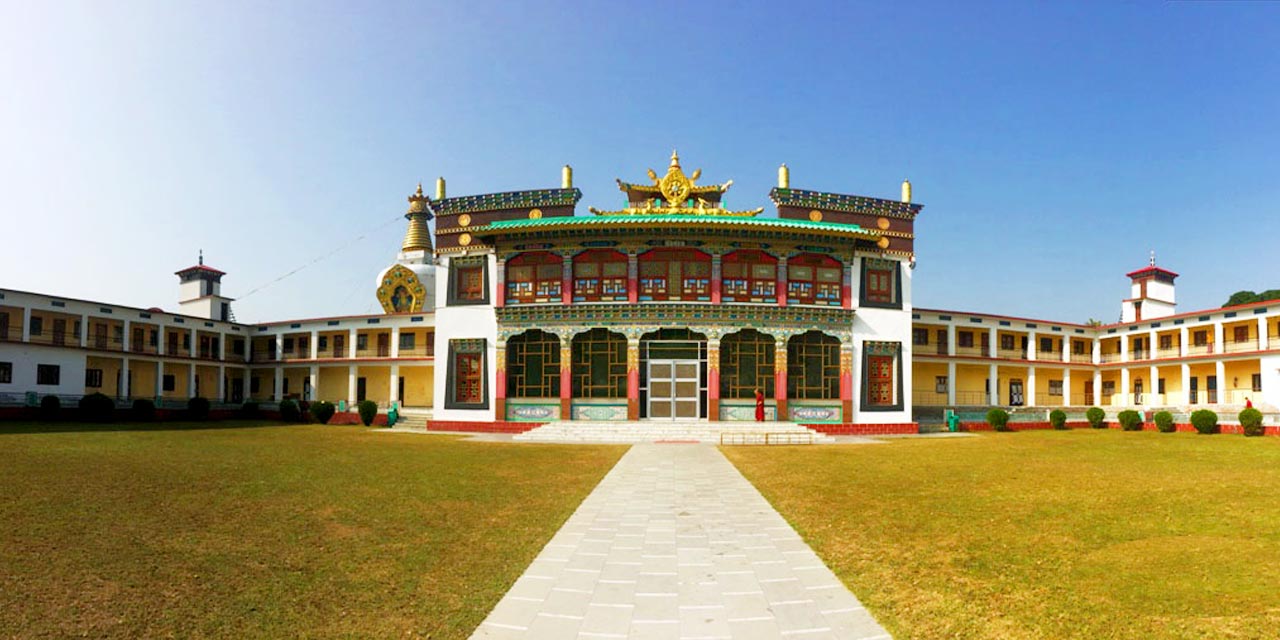 A spiritual tour to one of the largest Buddhist centres in India, Mindroling Monastery, is a must when you're in Dehradun. The monastery is situated in Clement Town, which is only 7 km from ISBT Dehradun. The major attractions of this Buddhist Monastery are the 220 feet tall Stupa, the divine shrine of Buddha, and beautiful wall paintings that are painted with murals. Apart from paying homage to Buddhist traditions and Tibetan culture, you can roam in the vibrant, well-maintained garden and buy souvenirs from the nearby shops.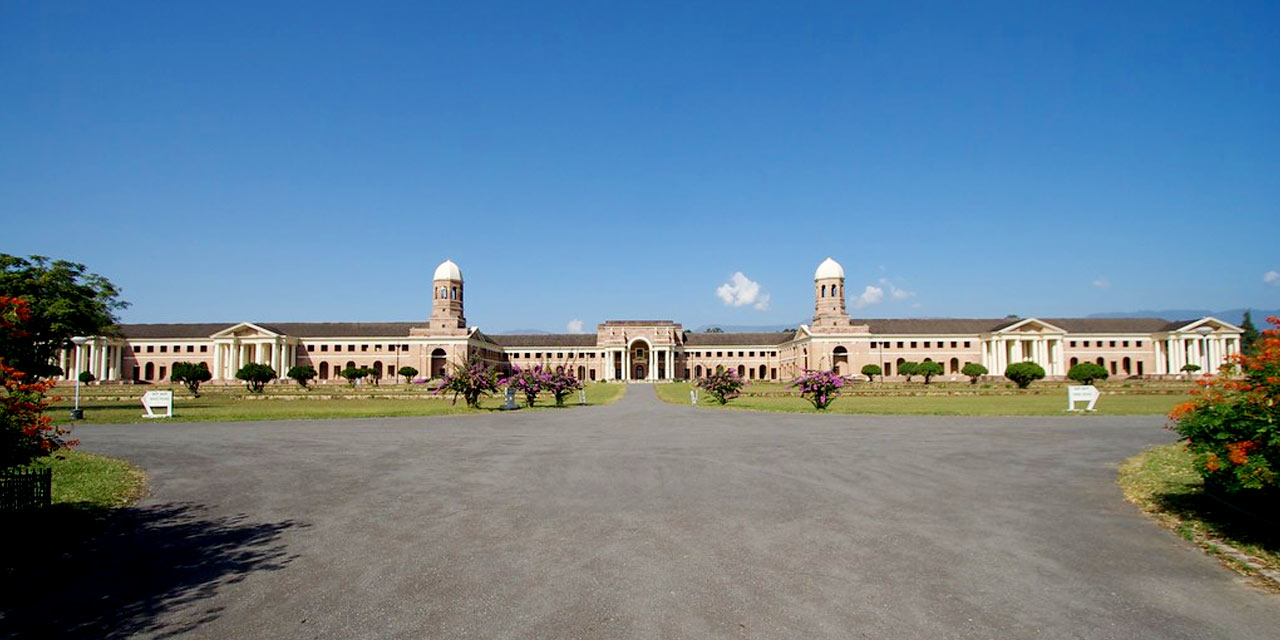 Forest Research Institute is located at a distance of 9 km from ISBT Dehradun. This heritage complex is spread across 2000 acres and is known for its spectacular architecture. Constructed in Greco-Roman architectural style, the Forest Research Institute is a perfect place to spend time with your kids. The institute houses six museums that attract the attention of lots of youngsters and adults.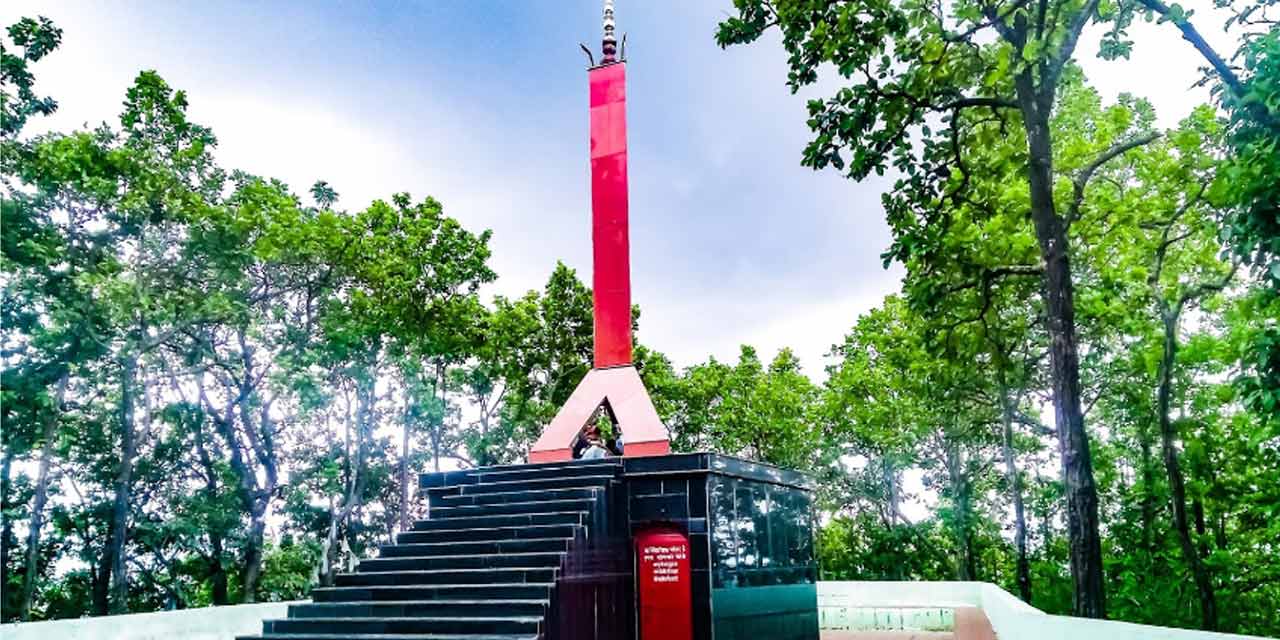 Another great place you can explore in our Dehradun Local Sightseeing Tour Packages is the Khalanga War Memorial. The memorial is located along the Sahastradhara Road, which is around 5.5 km from Dehradun Railway Station. Khalanga War Memorial is the only memorial in the world that is established by the British army for their war opponent, the Gurkha soldiers.
When in Dehradun, you must visit this war memorial to learn about the fierce Anglo-Gurkha battle and the courageous Gurkha soldiers. Apart from admiring the structure and history of the war memorial, you can also explore the peaceful surroundings and lush greenery.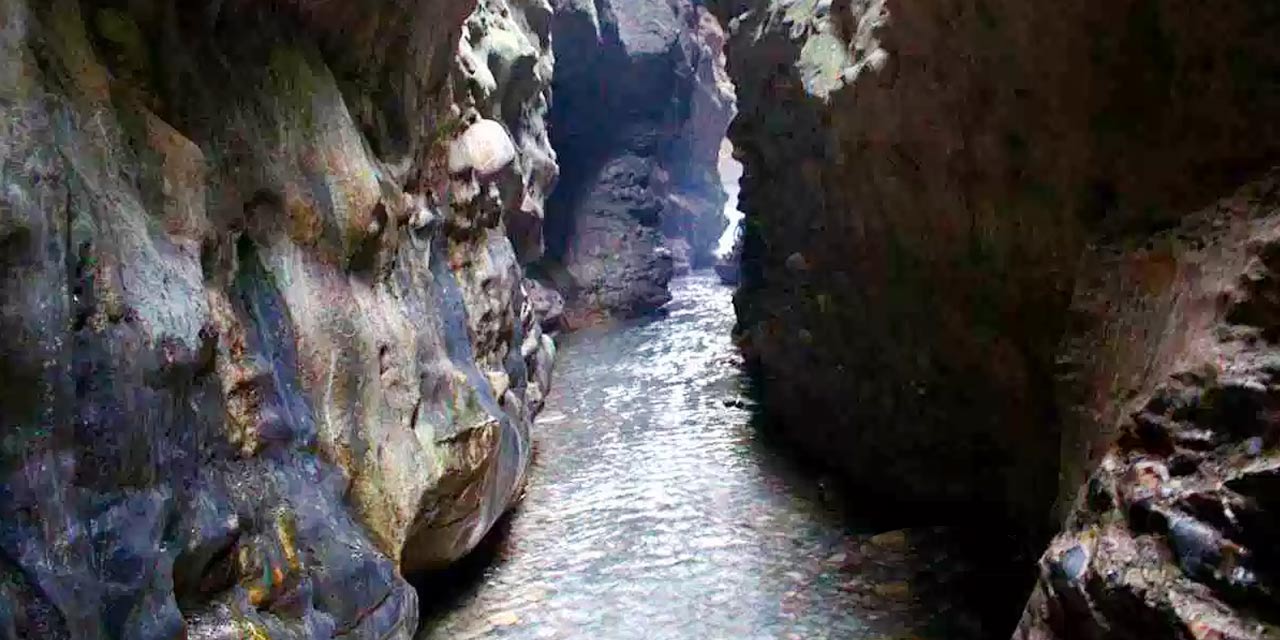 Robber's cave, also known as Gucchu Pani, is a natural cave formation in conglomerate and limestone. As per local sayings during the British era, robbers used to hide inside the caves from the Britishers. Due to this reason, Gucchu Pani is popular with the name Robber's Cave.
Robber's cave has a shallow water level, so you can fearlessly explore the caves and soak your feet in the water. However, during the rainy season, the water level increases, so make sure to avoid exploring the caves during the monsoon times.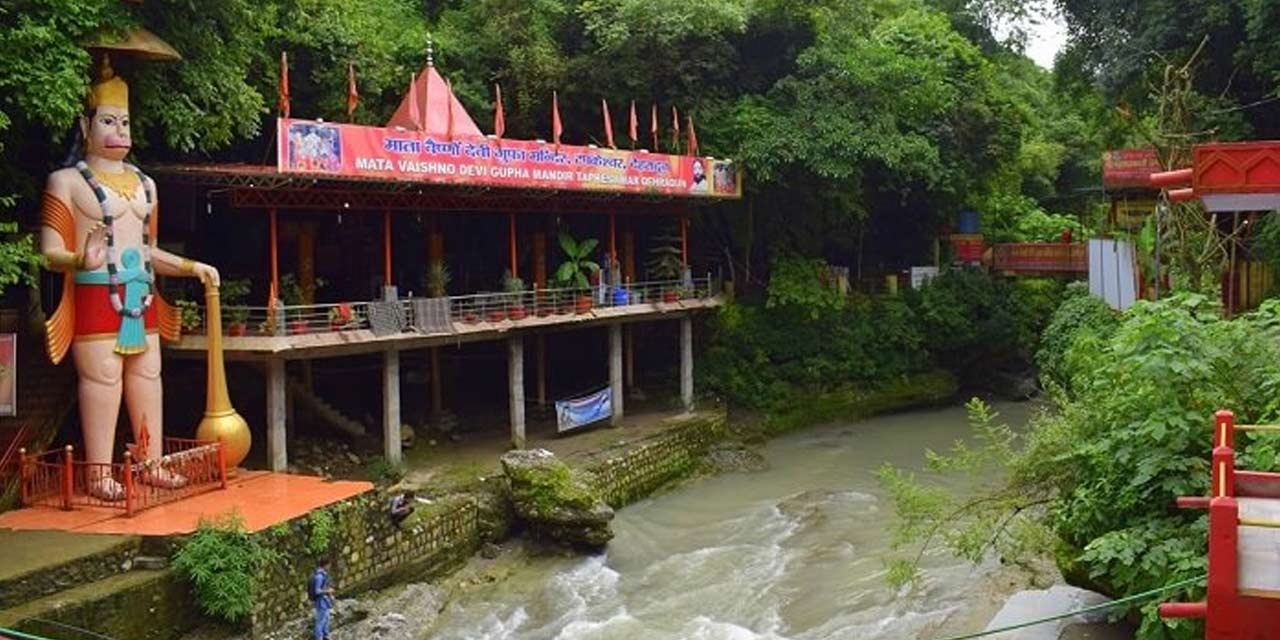 Tapkeshwar Temple in Dehradun is a perfect place for offering your prayers to Lord Shiva. According to local beliefs, this cave temple was once a meditation ground of the sage Guru Dronacharya. The main attraction of this cave temple is the Shiva Linga, where water droplets from the river Yamuna fall directly on the top.
The peaceful ambience of the temple adds more to the serenity of the place. Thousands of devotees and tourists visit here to seek blessings and offer their prayers to Lord Shiva. A tributary of the river Yamuna flows beside the temple. You can bathe or soak your feet in the water while admiring the tranquil atmosphere of Tapkeshwar Temple.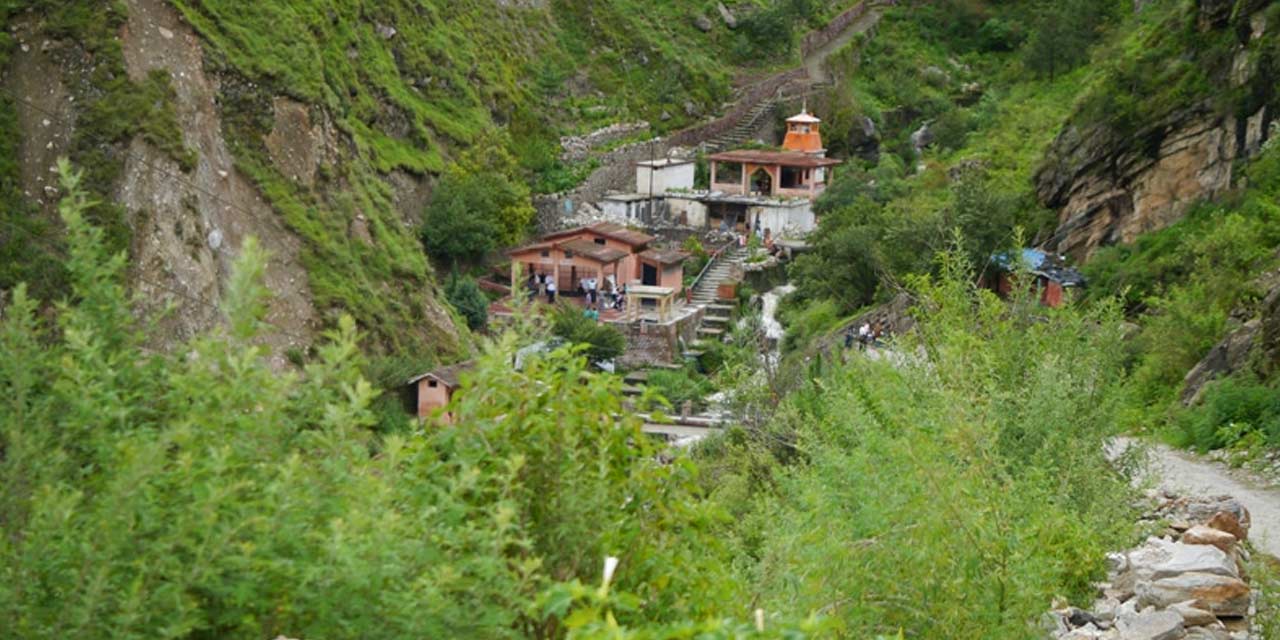 Surrounded by forests, mountains, and rivers, Tapovan Temple is one of the most serene places to visit in Dehradun. Located at a distance of 5 km from the city, Tapovan is known for offering peace and spirituality to visitors. According to history, Tapovan used to be a place of worship and meditation for Guru Dronacharya.
Inside Tapovan Temple, you can witness the idols of lord Shiva, Goddess Kali, Lord Hanuman, and other Hindu gods and goddesses. There is also an Ashram inside the temple premises, which used to be the resting spot of Guru Dronacharya. If you want to escape the hustle and bustle of city life and find solitude, a visit to Tapovan Temple is a must.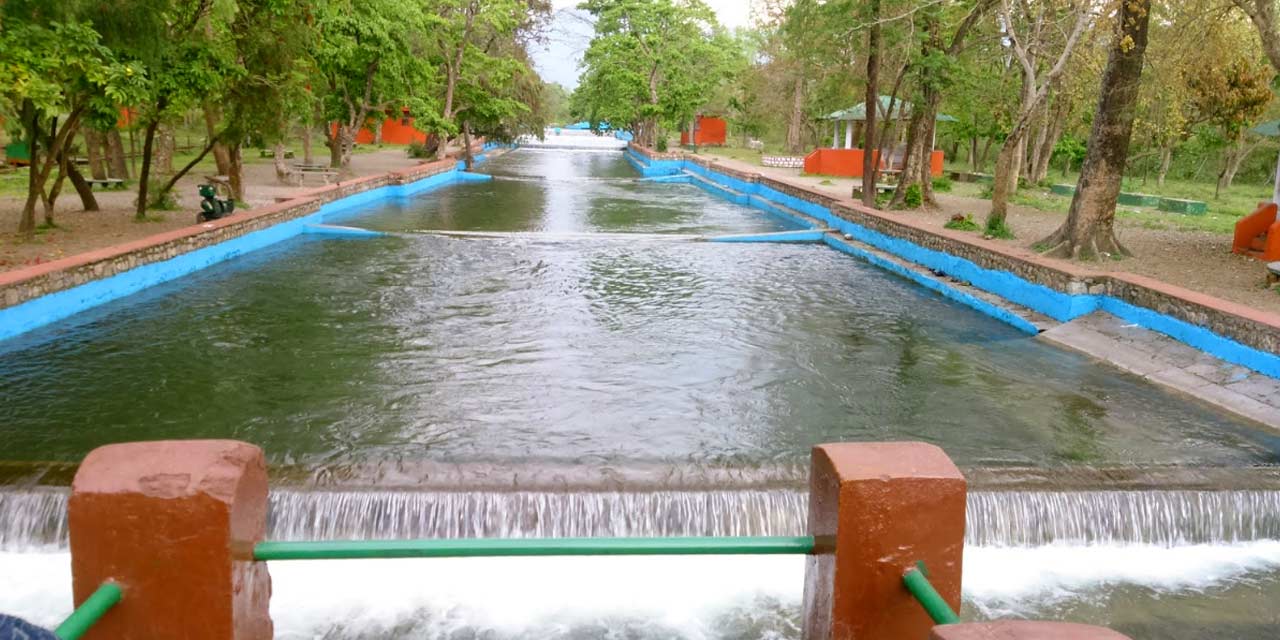 Whether you're visiting Dehradun with families, kids or as a couple, Lachhiwala is the best destination to spend some fun time. The nature park is a famous picnic spot where locals and tourists come to spend quality time. The major attraction of Lachhiwala is the man-made swimming pool, which is filled with the water of the Suswa river. You can bathe or swim in the pool while enjoying the surrounding scenery. The nature park is covered in lush trees, shrubs, mountains, and gardens. If you're lucky, you can spot different varieties of bird species in Lachhiwala.
The best time to visit Lachhiwala is during the summer months. It is located along the Dehradun Haridwar highway. The nature park is only 17 km away from the Dehradun railway station. You can easily get local transport or book a private cab from our listed cab vendors to reach the place.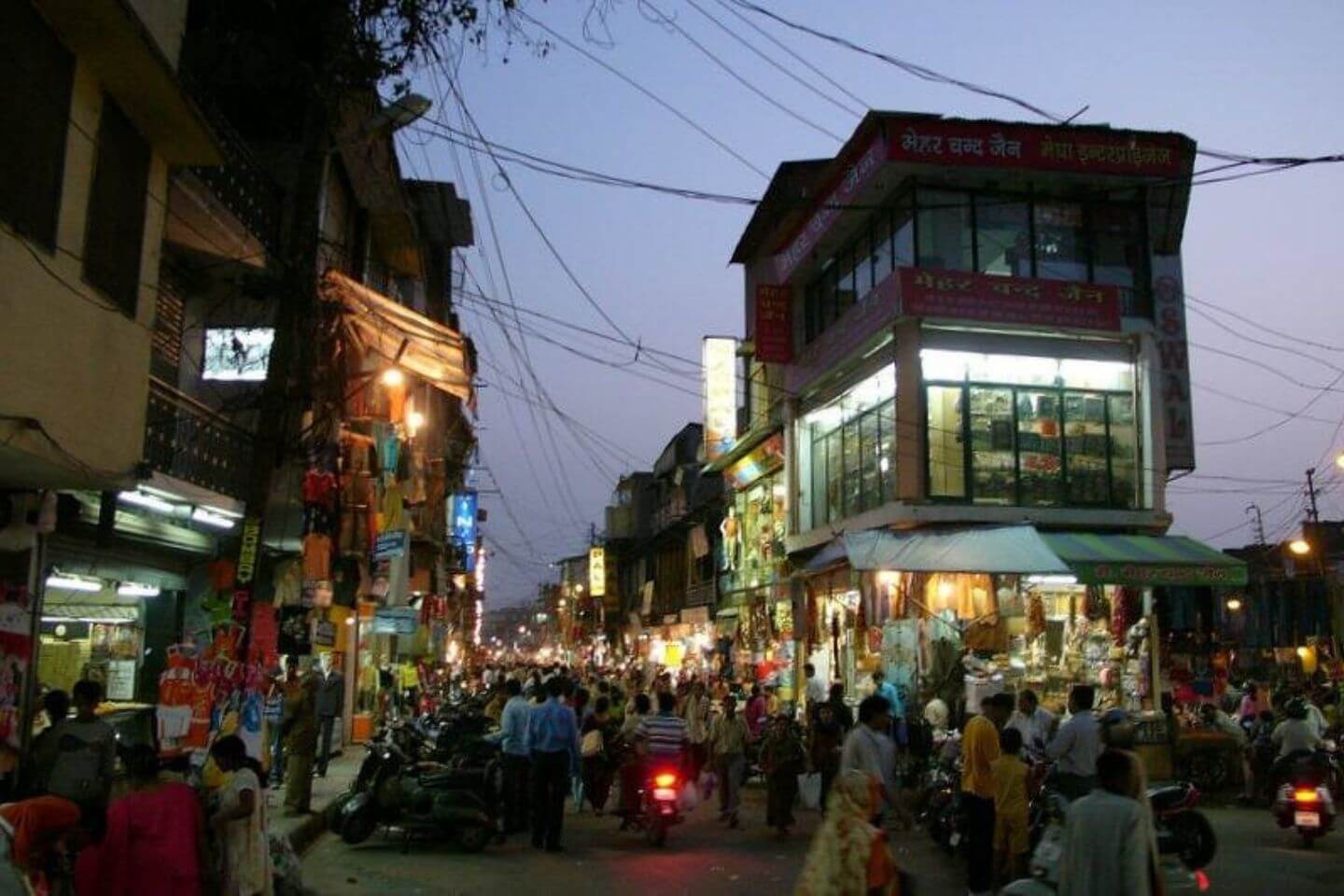 Before leaving this divine city, make sure to take some souvenirs with you from the buzzing market Paltan Bazaar. The market is situated between the clock tower and Dehradun railway station. In Paltan Bazaar, you can shop for many local goods, spices, food items, footwear, apparel and artefacts. Paltan Bazaar is also famous for selling Doon Basmati rice. You can also buy woollen garments and knitted sweaters which the local Tibetan women make.
---
With our Dehradun local sightseeing tour package, you'll take home one of the most wholesome and rich memories of the mountains. Along with these local attractions, you can also visit other places such as MDDA Park, Malsi Deer Park, Rajaji National Park, Asan Barrage, Maldevta and many more. You can also add more fun by including activities like trekking and camping in the tour plan.
If you want to extend your stay at Dehradun and explore more places, we have an extensive list of Dehradun tour packages. With these packages, you can enjoy all the sightseeing with comfort as we look after your hotel bookings, tour planning, and transportation.