Dehradun has always been a major tourist destination in India. The city is famous for its natural beauty and rich culture. The beautiful mountains and lush forests of Dehradun make it an ideal location for hiking or camping. Apart from mountains and forests, Dehradun is also blessed with two gorgeous perennial rivers, Yamuna and Ganga.
When you're in Dehradun, you should explore some amazing destinations such as Lacchiwala, Robber's Cave, Malsi Deer Park, Maldevta, Shikhar Falls, Tapovan etc. Other than exploring all the sightseeing places in Dehradun, you can also indulge in fun activities like river rafting and paragliding. If you're looking for adventure and excitement, our Dehradun darshan packages have a lot to offer.
Situated in the Garhwal region, the capital city of Uttarakhand represents the unique harmony of a metropolitan city and a hill station. Not only streams, mountains, and lush greenery, Dehradun is also the abode of some of the prestigious research centres and museums. Your trip to Dehrdaun will be incomplete without a visit to the famous Forest Research Institute, Regional Science Centre, and Zonal Museum.
Dehradun is also a centre of spirituality. Every year, thousands of devotees of every religion visit the hilly town to seek blessings from God. Some of the holy shrines in Dehradun are Buddha Temple, Sai Mandir, Tapkeshwar Temple, Ram Rai Gurudwara, and Tapovan Temple.
So, if you're planning a trip to such a heavenly city, we're here to help you. At Holidays DNA, we've got super curated lists of Dehradun Darshan for every budget. With our customised tour packages, you can choose your own sightseeing places to visit. Also, our trusted cab vendors from Dehradun will make sure you have a safe and pleasurable experience while exploring the surrounding areas.
Below we've listed a few sightseeing places that you can include in your Dehradun Darshan Package.
Top Places to Visit in 1 Day Dehradun Darshan Packages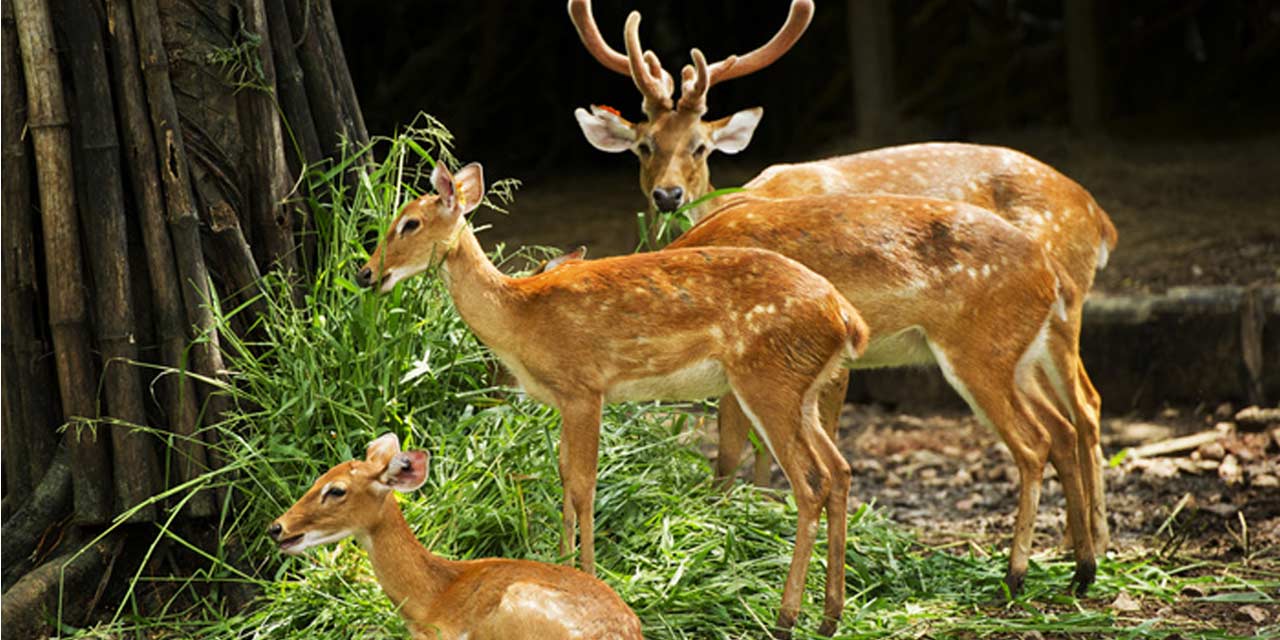 Malsi Deer Park, now popular as the Dehradun Zoo, is a paradise for nature lovers. The deer park is located only 10 km away from Dehradun on Mussoorie Road. Spread over 25 acres of land, Malsi Deer Park is part of the Dehradun Forest Division.
While exploring the park, you can witness rare and beautiful wildlife, for instance, Sambar deer, Nilgai deer, exotic birds, rabbits, crocodiles, emu, ostrich, tiger, snakes, lion, parakeets and many more. The surrounding scenery of the park is equally admirable. The gorgeous green trees and the ethereal Shivalik range add more to the beauty of the surroundings.
2. Sikhar Falls
Your Dehradun darshan will remain incomplete without visiting the gorgeous Shikhar Falls. Because of the surrounding beauty of the place, it is favoured by picnic lovers and shutterbugs. Here you can witness woodlands and charming mountains adorning the area around Shikhar Falls.
To reach the falls, you have to do a bit of hiking on the rugged terrains. On your way up, you'll come across shallow pools, stones, boulders, and the breathtaking view of the sun-kissed mountains. Since the place is rich with lush greenery, you can also find various species and birds as you go uphill.
Shikhar falls is located in the Kairan village, which is around 13 km away from Dehradun. While visiting this place, make sure to wear comfortable shoes for hiking.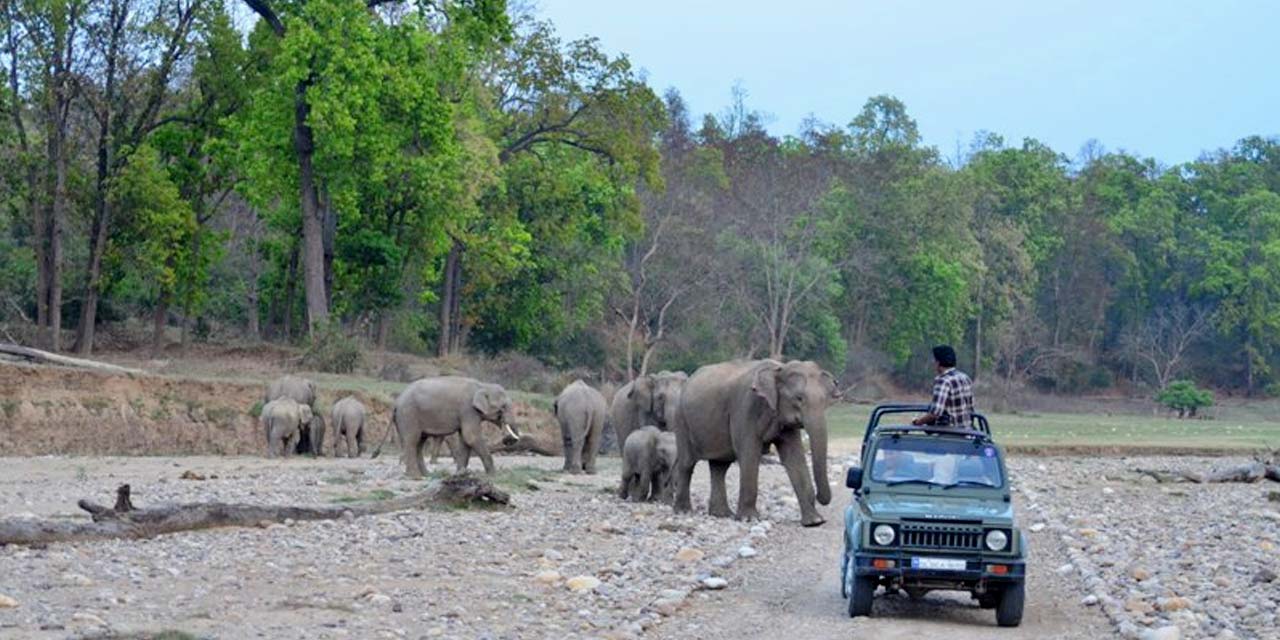 When you're in Dehradun, you can't miss the jungle safari at Rajaji National Park at any cost. The famous Rajaji National Park is located in the Shivalik range of the Himalayas and is spread over 820 km. The entire park or tiger reserve is spread over three districts of Uttarakhand- Dehradun, Haridwar and Pauri Garhwal.
The national park is known for its rich biodiversity. Here you can spot elephants, tigers, deer, leopards, bears, pythons, crocodiles, and many more. Also, Rajaji National Park is home to over 400 bird species, including Quail, Pheasant, Himalayan Flameback, Hornbill, kingfisher, cuckoos, and parakeets.
4. Maldevta
Nested in the Raipur village in Dehradun, Maldevta is a picturesque tourist place. The gorgeous Himalayas and the flowing Song river nearby make the place a perfect spot for picnic lovers. Many tourists visit Maldevta to bathe in the Song river and soak up the sun. Maldevta is also a great place for adventure enthusiasts as you can do a lot of fun activities like camping, swimming, bird watching, and hiking.
Maldevta is nested in a secluded area of Doon Valley. Also, the place is surrounded by dense forest. That's why we recommend you visit Maldevta early in the morning. You can visit Maldevta throughout the year. However, April to July is the best time to visit this famous picnic spot.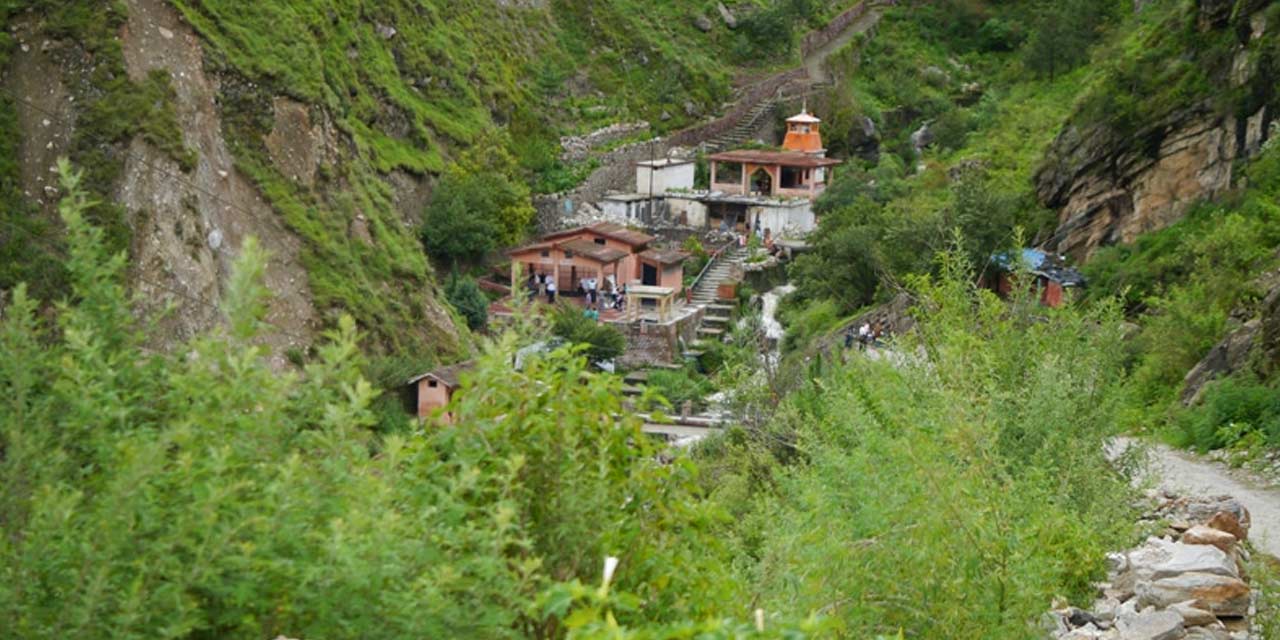 Tapovan is another great tourist place to add to your Dehradun Darshan Packages. The wooded retreat in Dehradun is situated near the Raipur area. Maldevta is another nearby tourist attraction from Tapovan. If you're looking for a quiet, peaceful, and scenic place to find solace and spirituality, Tapovan is the perfect place to be.
Tapovan is not only famous for its peaceful surroundings but also the Tapovan Ashram and the Tapovan Mandir. Many devotees from India and abroad visit these temples and ashram during Shivaratri. According to Hindu mythology, Tapovan holds great cultural significance. It's a place where sages such as Guru Dronacharya used to practise serious penance. Tapovan is also a great spot for trekkers. You can go on a short trek to Khalanga War Memorial from here. It is situated only a couple of km from Tapovan.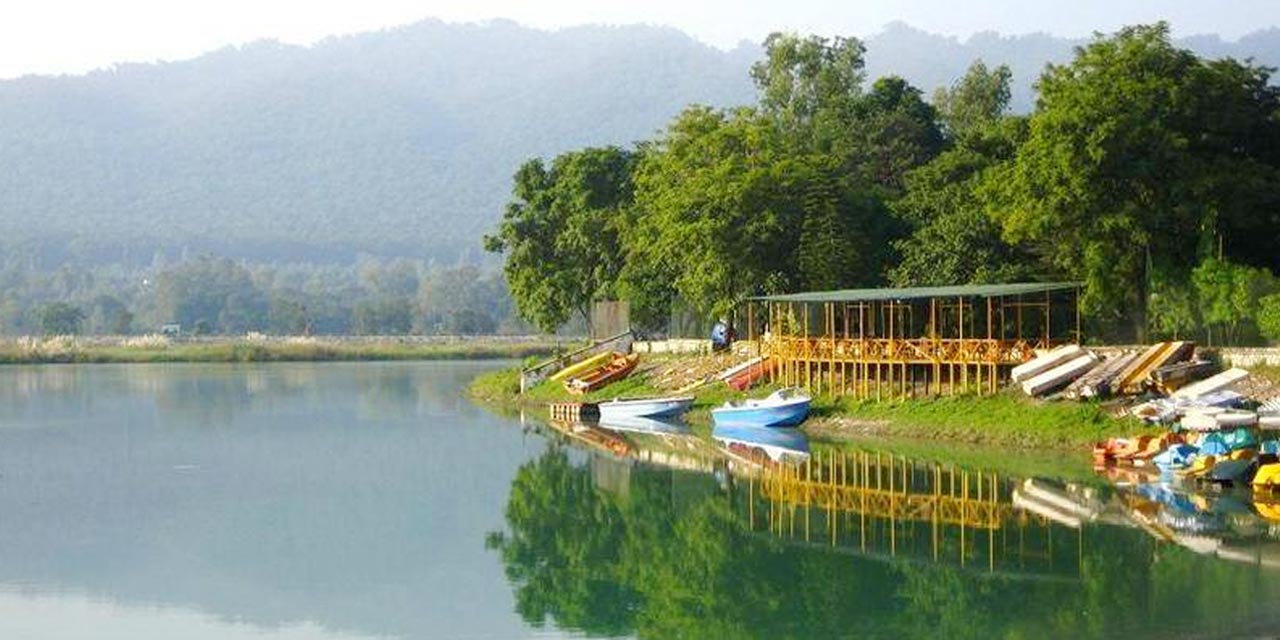 If you're planning to stay in Dehradun for three or four days, make sure to visit the famous bird sanctuary in Asan Barrage. Asan Barrage is a wetland, which is located around 40 km away from Dehradun. The wetland is situated at the confluence of the Yamuna and Asan rivers.
Asan Barrage is home to various species of flora and fauna. Here you can enjoy watching various bird species such as Mallard, Shoveler, Wagtails, Pond Heron, Ruddy Shelduck, Coot, Egrets, etc.
If you're visiting Asan Barrage during the winter, expect to see migratory bird species, including Red-Crested Pochard, Wigeon, Brahminy Duck, Teal, Common Pochard, and Trans-Himalayan migratory birds. Just like the birds, Asan Barrage is known for breeding several rare and mesmerising plants. You will witness gorgeous flowers like Touch-me-not, Morning glory, Prickly chaff, False Daisy, Shy-leaf, Heart-leaf, Cocklebur, Stonebreaker, and many more.
October to March is the best time to visit Asan Barrage if you're a bird-watching enthusiast. The Bird Sanctuary is located in the Dhalipur village, which you can reach easily by hiring a private cab from the best car rental companies in Dehradun.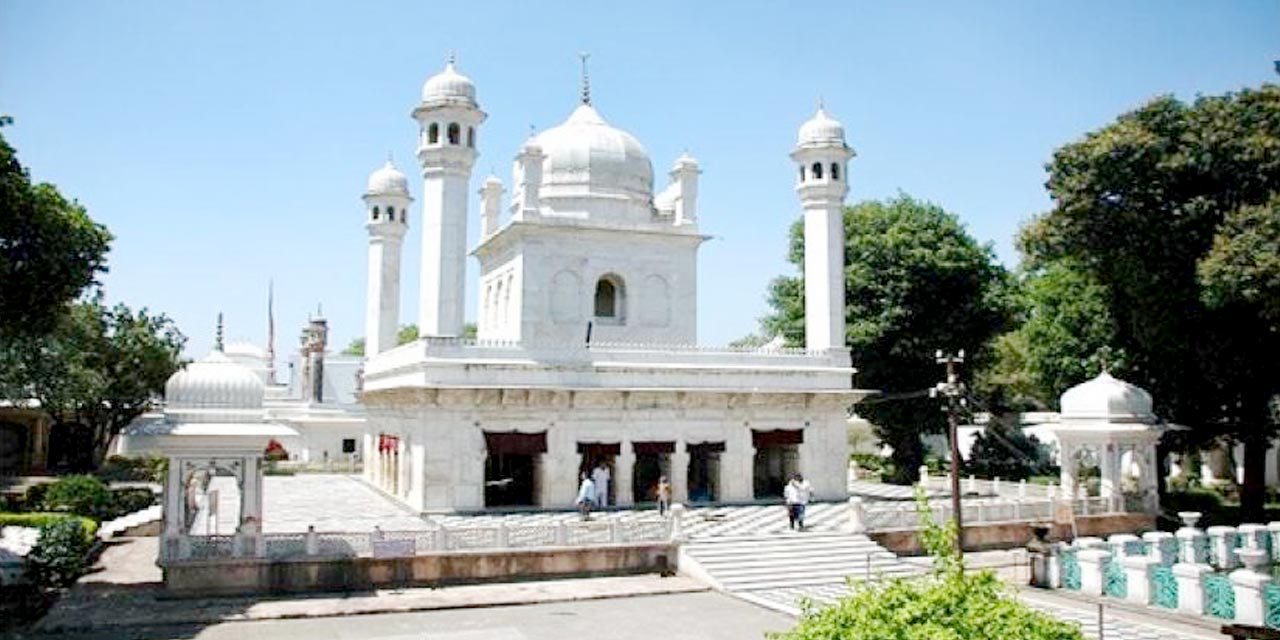 One of the oldest Gurudwara in Dehradun, Guru Ram Rai Gurudwara is an example of India's diverse culture and religions. Established in 1707, the Ram Rai Gurudwara represents both Hindu and Islamic architectural styles. Inside the Gurdwara, you can witness several murals, miniatures, and domes that reflect various religious figures and cultures.
For example, one of the walls of the Gurudwara is carved with murals of the Hindu god Ram and Laxman with Hanuman. Another wall shows the Janam Sakhis of Sikh Guru Nanak Dev Ji. Moreover, on the walls, you can see different texts written in various languages like English, Persian, Hindi, and Gurumukhi. You'll notice a perfect harmony between mixed culture and religion in every corner of this building. So, if you're in Dehradun, you must visit Guru Ram Rai Gurudwara once for spiritual awakening.
---
Not only in Dehradun, but you can also visit many tourist places near Dehradun, like Haridwar, Mussoorie, Rishikesh, Har Ki Dun, and Bali Pass. From adventure maniacs to nature lovers, Dehradun has something to offer to everyone. If you're visiting the city with kids, plan a trip to Zonal Museum, Malsi Deer Park, Fun 'n' Food Kingdom or Joy Land Water & Amusement Parks. If you're looking for some adrenaline-pumping activities, embark on the Bali Pass trek, Rupin Pass trek, or Kedarkantha trek.
Just like our Dehradun Darshan Packages, you can also check out some of our top curated tour packages, including Chennai Darshan, Kolkata darshan packages, and Mumbai darshan packages.