Located in the foothills of the Himalayas, Dehradun is a fun tourist destination in India. The splendid landscape and scenery make it a perfect spot for a family vacation. With its pleasant weather, scenic beauty, rich cultural heritage, and adventure sports, Dehradun offers a varied range of holidaying options for families looking for a memorable vacation experience. Our Dehradun Family Packages offer the best experience of the hill town, along with enthralling activities for visitors of all ages.
Apart from the pleasant weather and beautiful landscapes, Dehradun is also a famous educational hub with prominent institutions like the Indian Military Academy and Doon School. Families can enjoy picnic spots and visit religious places. If you love the outdoors, you can explore nature while immersing in the local culture and cuisine. Dehradun family packages by Holidays DNA also include adventure activities like trekking, hiking, and mountain biking.
Why do Indians love Dehradun for vacation?
Dehradun is a popular vacation spot for Indians due to its pleasant climate, natural beauty, and cultural heritage. It offers a wide variety of holiday options for all types of travelers. Adventure lovers can enjoy outdoor activities such as hiking, camping, and river rafting.
You can explore the region's ancient temples, monasteries, and colonial-era buildings. The unique Garhwali cuisine, serene mountains, spiritual places, and adventure sports set Dehradun apart from other cities.
Packages Overview
The mesmerizing hill station of Dehradun is the perfect choice for a family getaway. The city offers spectacular views, a serene atmosphere, and plenty of activities and attractions to entertain the entire family. Our Dehradun Family Packages include many activities, from exploring heritage sites to indulging in outdoor adventure sports.
Dehradun family packages are handcrafted to allow you to explore the hill station's beauty in your own way. We offer carefully curated experiences that include visits to tourist spots such as Robber's Cave, Malsi Deer Park, Sahastradhara, and the vibrant local bazaars. For those looking for an adrenaline rush, there are options like rock climbing, paragliding, and river rafting.
Why book with us?
Holidays DNA provides Dehradun family packages with an array of activities to explore the beauty of the hill station. We ensure a hassle-free experience by taking care of all your travel needs, from accommodation to transportation.
From budget-friendly hotels to luxury resorts, we have something for everyone. Our packages are customizable and can be tailor-made to suit your requirements. The experienced team at Holidays DNA ensures that your holiday in Dehradun will be memorable.
Resort and Hotel Options with Dehradun Family Packages
Dehradun has a diverse selection of accommodations for visitors, from hotels to homestays, with varying prices and amenities. Hotels and resorts offer spacious rooms, extra beds or cribs for families, children's play areas, swimming pools, spa, and outdoor activities. Some properties also provide babysitting services, family packages, and kid-friendly menus.
Interconnected rooms or suites are available for families who want to stay together while still having privacy. The best family resorts in Dehradun are The Aatithiyam Resort, Ataraxia Boutique Resort & Spa, and The River's Edge Farm.
Popular Sightseeing Places in Dehradun
Daat Kali Temple is a shrine dedicated to Goddess Kali. It is situated on a hilltop and offers a panoramic view of Dehradun city. As it is close to the highway, travelers stop by and offer prayers for a safe journey. The main attraction is a flame that is said to be burning continuously since 1921.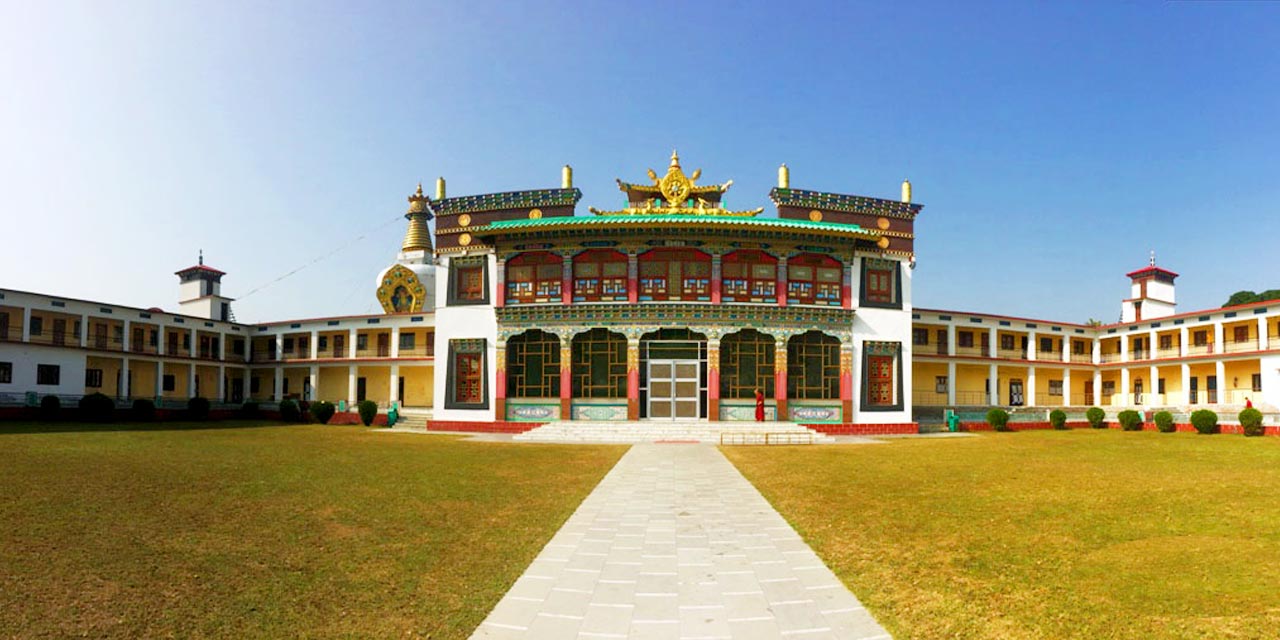 Mindrolling Monastery is a renowned Buddhist temple known for its impressive architecture. You can view the tallest stupa in Asia. The walls of the monastery are adorned with colorful paintings and sculptures depicting the life and teachings of Lord Buddha. There is a large prayer hall with a statue of Lord Buddha in the center.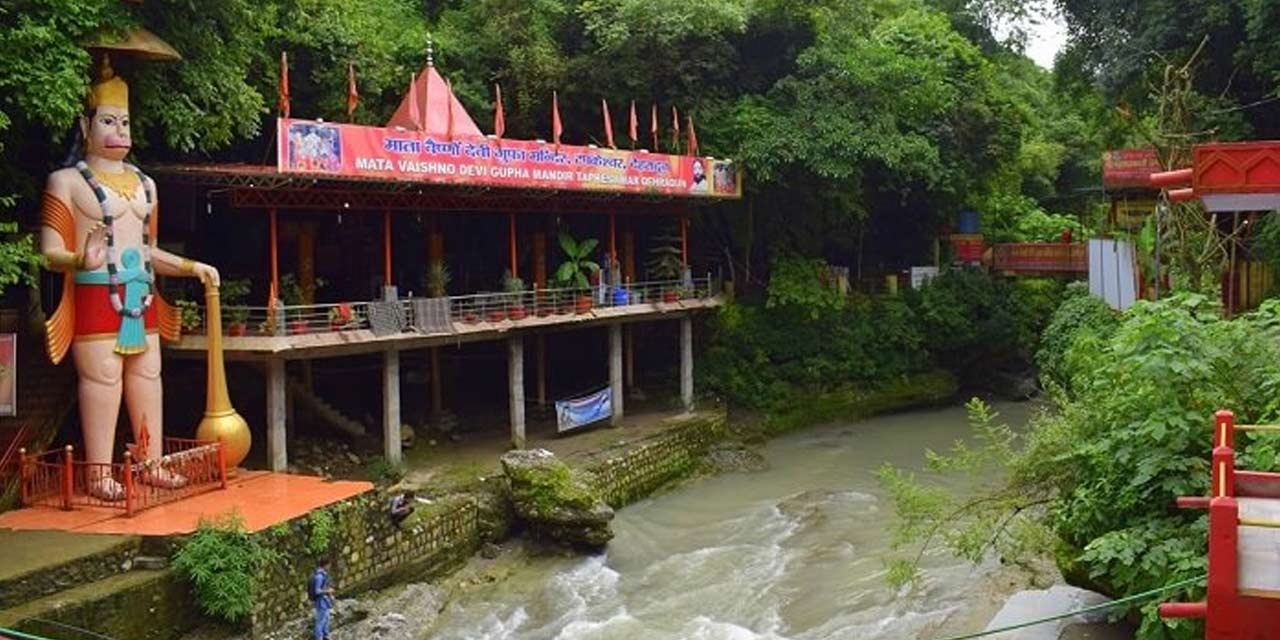 Tapkeshwar Temple is a temple dedicated to Lord Shiva. It is known for its unique natural setting, as the water of a nearby stream drips onto the Shivlinga inside the cave-like temple. You must visit the temple during the festival of Mahashivratri, which the locals celebrate with great fervor.
Sahastradhara is home to several natural hot springs. You can dip in these Sulphur springs, which are believed to have healing properties. You can also enjoy adventure activities, such as trekking and rock climbing. Check out the ropeway ride to get enchanting views of the mountains.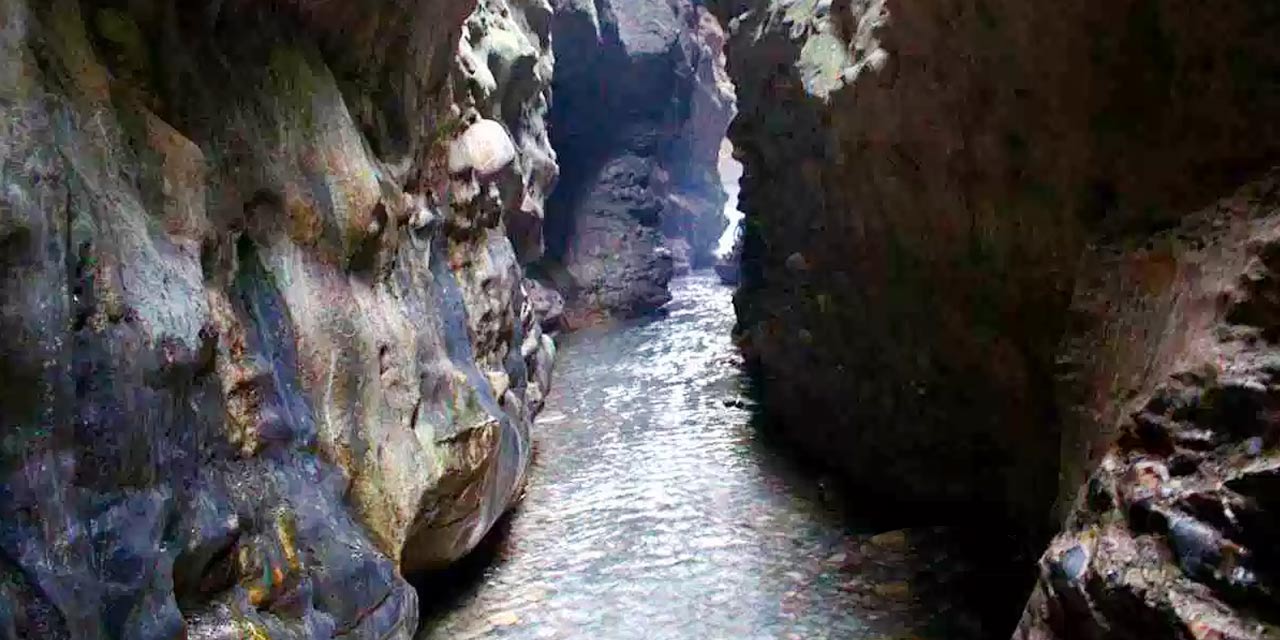 Gucchu Pani, also known as Robber's Cave, is a natural cave formation through which a river flows. It is surrounded by dense forests and hills, offering a picturesque setting for photography lovers. You will enjoy wading through the cold water. You can take a dip in the pool formed by a 10 m high waterfall.
Activities & Things to do in Dehradun
Dehradun offers a variety of activities for families. On a leisurely picnic at Rajaji National Park, you can see a variety of wildlife and bird species. You can enjoy a fun-filled day of fruit picking at the many orchards surrounding Dehradun. Adventure seekers can enjoy Land Zorbing, Hot Air Balloon rides, and trekking.
Dehradun is also known for its vibrant markets. You can buy bags, clothes, and Basmati rice at Paltan Bazaar. Check out Tibetan Market for trendy t-shirts and colorful apparel. You can get good bargains on clothes and accessories at the Indira market. International brands can be bought at Vikas Mall and Pacific Mall.
Dehradun is famous for its handcrafted products, such as wooden handicrafts, shawls, and carpets. You can also find locally produced food items like honey, pickles, and jams. Another popular souvenir is the handwoven woolen garment, "Pahadi Topi," a traditional headgear worn by locals. Other gifting options include handmade pottery, brassware, and leather items.
How to reach Dehradun
Dehradun is well-connected to major Indian cities. The city has its own airport, Jolly Grant Airport, with regular flights from Delhi and other major cities. Dehradun Railway Station is also well-connected to various cities in India. Additionally, buses and taxis are available from nearby cities like Delhi, Haridwar, and Rishikesh.
---
Booking a Dehradun trip can be an excellent choice for a family vacation. With its beautiful surroundings, cultural sites, and recreational activities, Dehradun offers something for everyone. Whether you want to relax amidst nature away from the scorching city heat, explore the hill station's heritage, or enjoy adventure sports, Dehradun will surely provide an enjoyable and memorable experience for the whole family.
Dehradun family packages from Holidays DNA offer various options, from a day tour to a weekend getaway or longer trips to explore the city's many attractions. The packages are designed considering the interests of different age groups, such as senior citizens, young children, and teenagers. We ensure you spend time chilling with your loved ones and connecting with nature.