Dehradun, the capital city of Uttarakhand, is renowned for its pleasant temperature and lovely landscapes. It is located at the foothills of the Himalayas. Blessed with majestic hills and picturesque valleys, Dehradun is one of the most sought-after tourist destinations in India. There are numerous tourist places to visit in Dehradun on vacation.
Dehradun is a city for business, pleasure, and retirement that blends conventional with contemporary. Whether you are looking to spend a peaceful vacation or an adventurous weekend, there is much to explore in Dehradun.
From popular religious sites to mesmerizing waterfalls, there is something for everyone in the charming hill station. It is an accessible tourist location that you may visit any time of the year due to its good weather and accessibility by all modes of transportation.
Popular places to visit in Dehradun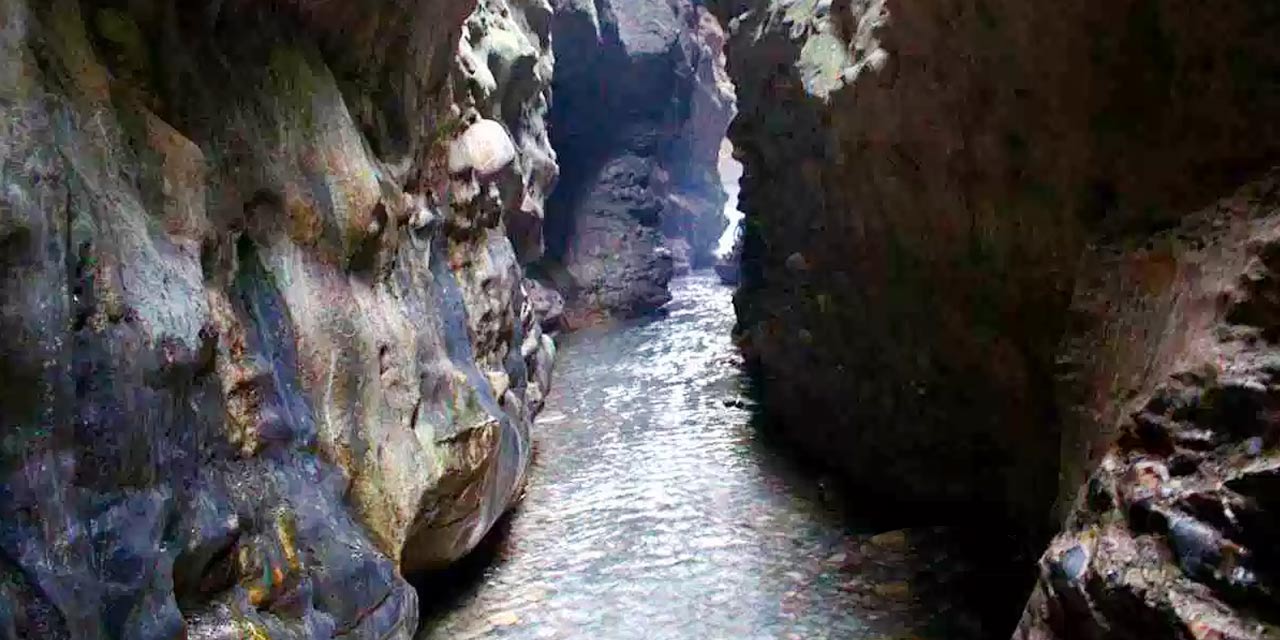 Robber's Cave, sometimes referred to as Gucchu Pani locally, is located around 8 kilometers from Dehradun in Uttarakhand. It is a river cave thought to be Lord Shiva's abode. Its unique feature is that river water emerges from the cave's center.
Robber's Cave is an excellent spot for a picnic with friends and family. Apart from this, you can also enjoy activities like rappelling, rock climbing, and swimming at the Cave. It also serves as an ideal spot for trekking and camping with its lush green forests and spectacular views.
It is advised to avoid entering the cave during monsoons when the water level increases significantly and makes walking challenging. The summer months of March through June and the winter months of October through February are the finest times to visit the Robbers Cave in Dehradun.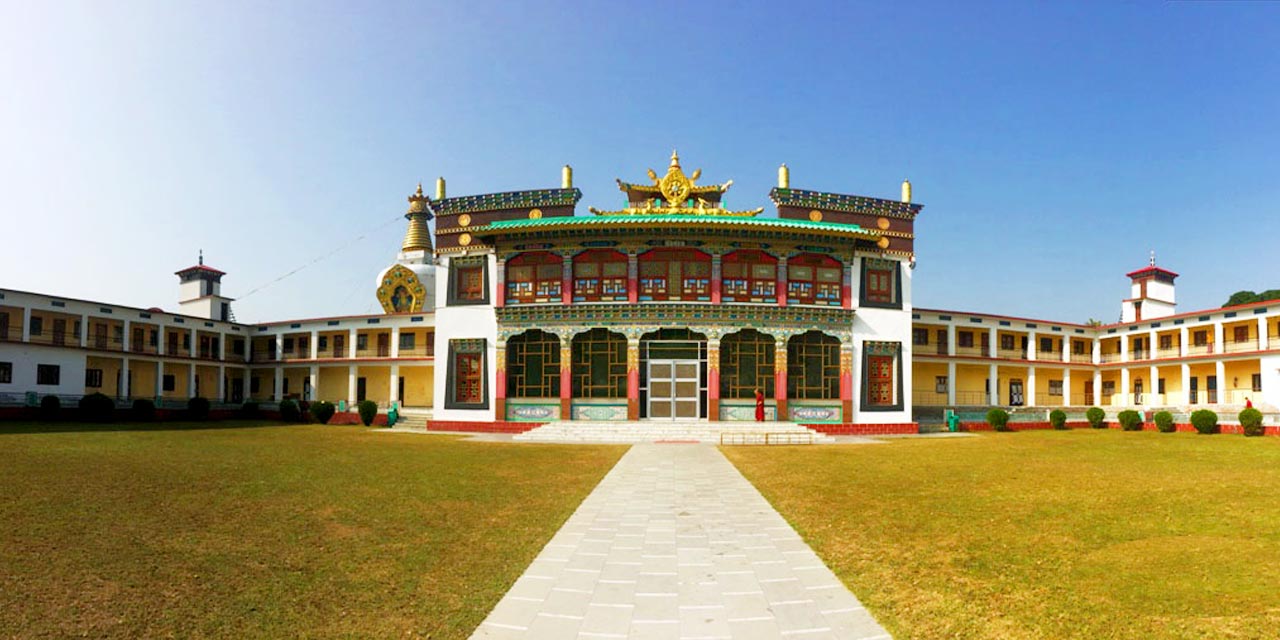 Khochhen Rinpoche founded the Mindrolling Monastery in 1965 at Dehradun. It is also known as the Buddha Temple Complex and is located in Clement Town. The magnificent monastery is a vital part of Tibetan Buddhism. It houses ancient scriptures, artifacts, and artworks.
The five-story structure was constructed in the Japanese architectural style. It is devoted to Guru Padmasambhava and Lord Buddha. It also serves as a spiritual retreat for monks to meditate and learn Buddhist teachings. You will also find an open area on the fourth floor that offers a 360-degree view of the Dehradun Valley.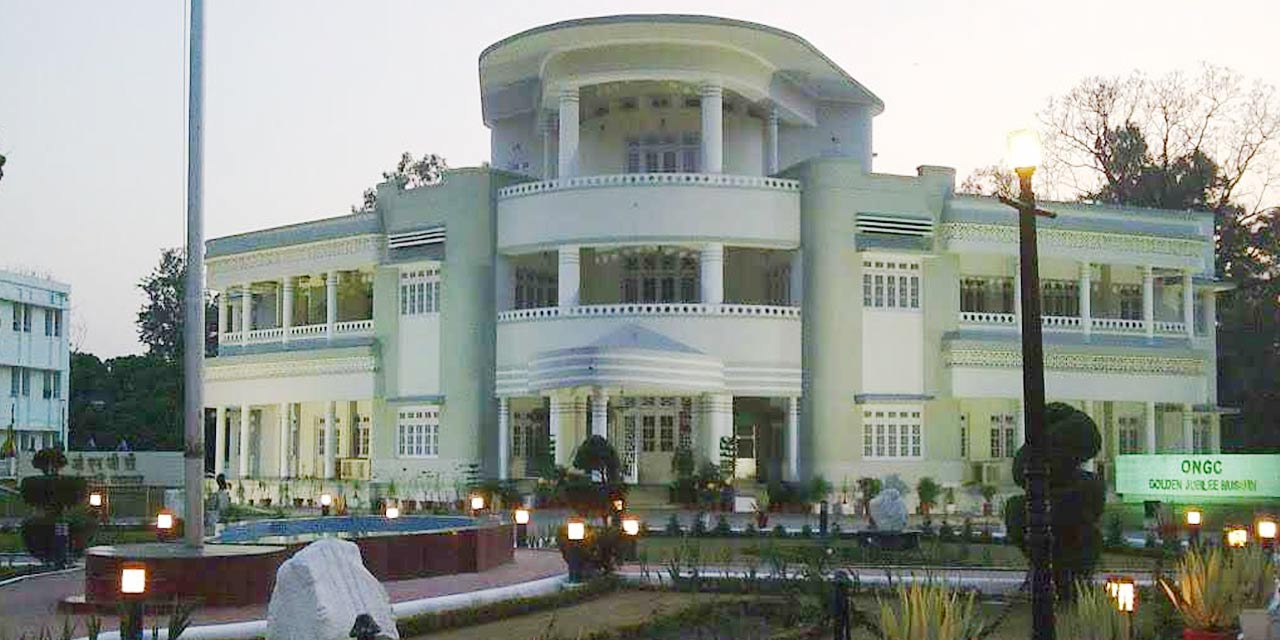 Zonal Anthropological Museum is well-known for being the Zonal Museum and one of the best places to visit in Dehradun. The museum was founded in 1971 by the Anthropological Survey of India. With its numerous artifacts and antiquated sculptures, it provides you with insight into the beginnings and sustenance of mankind.
The museum offers a glimpse into the daily lives of the early residents of the Garhwal region and their subsequent existence. The Zonal Anthropological Museum is a great place to visit if you are looking for an interesting, educational, and informative experience.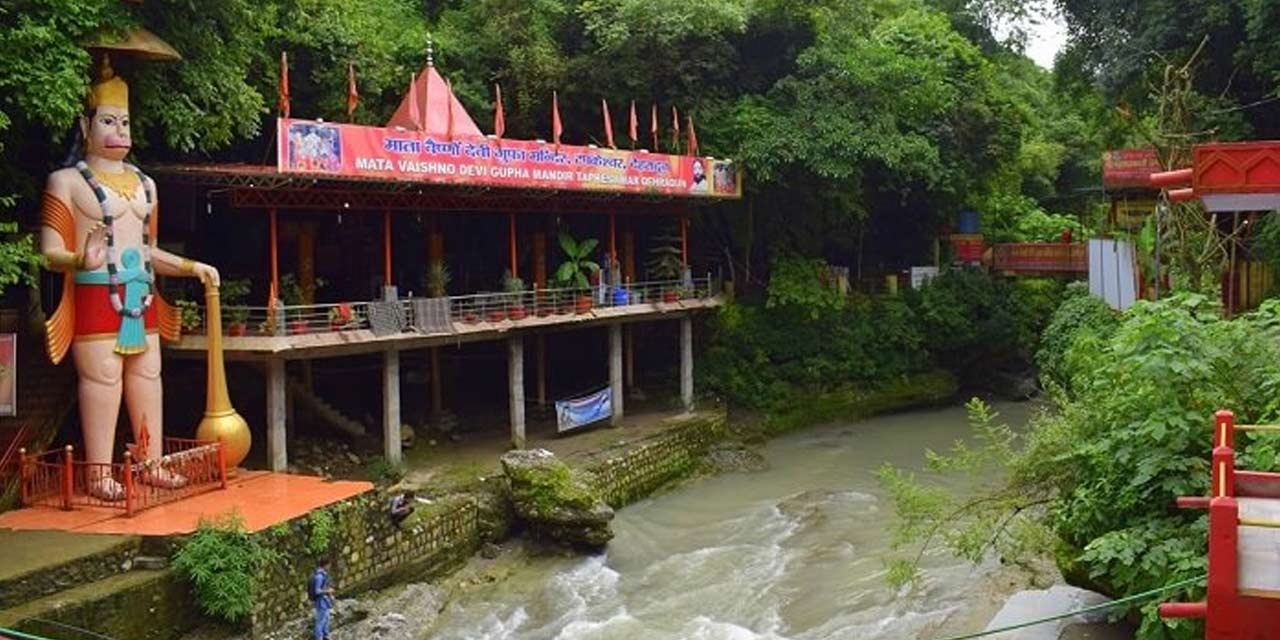 Tapkeshwar Temple is a sacred cave temple dedicated to the mighty Lord Shiva. It is one of the busiest pilgrimage places to visit in Dehradun. Two naturally created Shiv Lingas are located at the Tapkeshwar Mahadev temple. The water trickling from the cave ceiling over the Shiva Linga makes the temple unique.
The architecture and intricate carvings on the temple walls are worth admiring. It also has a small pond that adds to its beauty and charm. Shivaratri, one of the best dates to visit this temple, always happens in February or March. The annual Tapkeshwar Mela is held at the temple.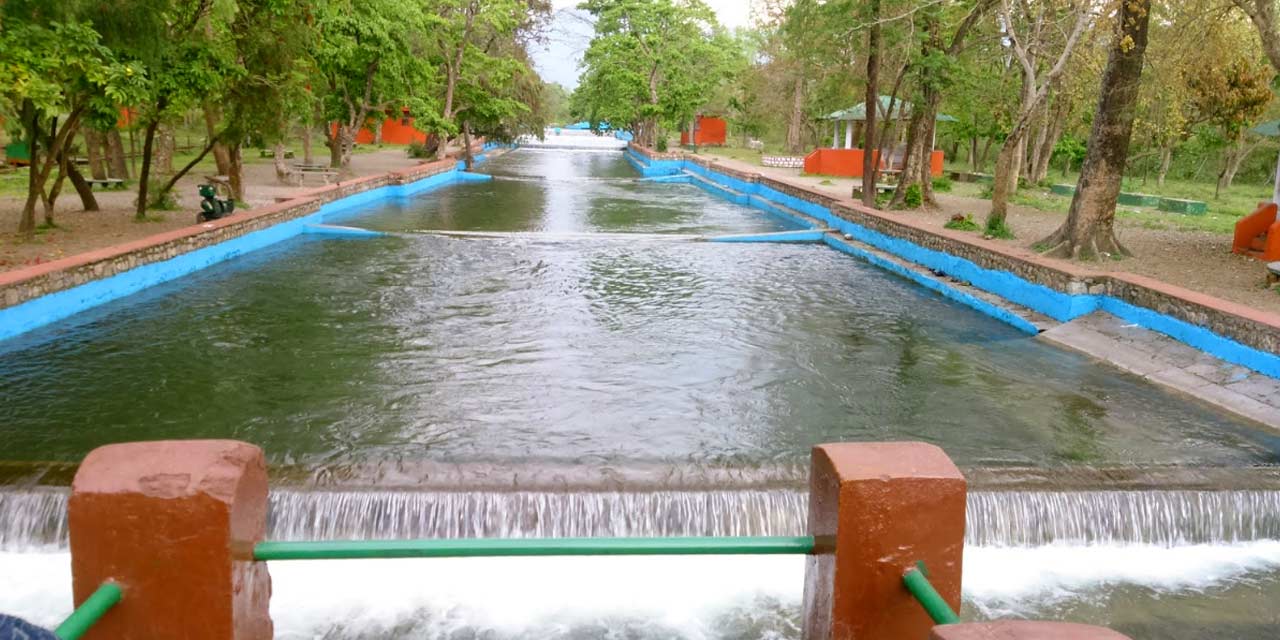 Lachhiwala is a well-known picnic area along the Rishikesh-Haridwar Road in Uttarakhand. There are several 4 to 7-foot-long, tidy little ponds tucked away among the Sal trees. It is one of the most popular places to visit in Dehradun and has a beautiful natural setting.
The area offers several exciting activities, including boating, horse riding, rappelling, rock climbing, and nature walks. Along with sightseeing, you can enjoy swimming in the pools, going for walks, and viewing birds. The area is perfect for spending time in the lap of nature because of the abundant vegetation and unpolluted air.
6

. Chopta Tungnath Trek

Chopta Valley is located at an elevation of 2,680 meters. It is surrounded by an impressive forest of oak, deodar, and rhododendron that casts a shadow over a rich bed of flowering plants. It is among the most serene places to visit in Dehradun as it is located away from the clamor of city life.

You can enjoy the breathtaking vistas of Himalayan peaks, including Nanda Devi, Trishul, Kedarnath, Bandarpunch, and Chaukhamba. Chopta also offers winter hikes with stunning vistas of the snow-capped peaks.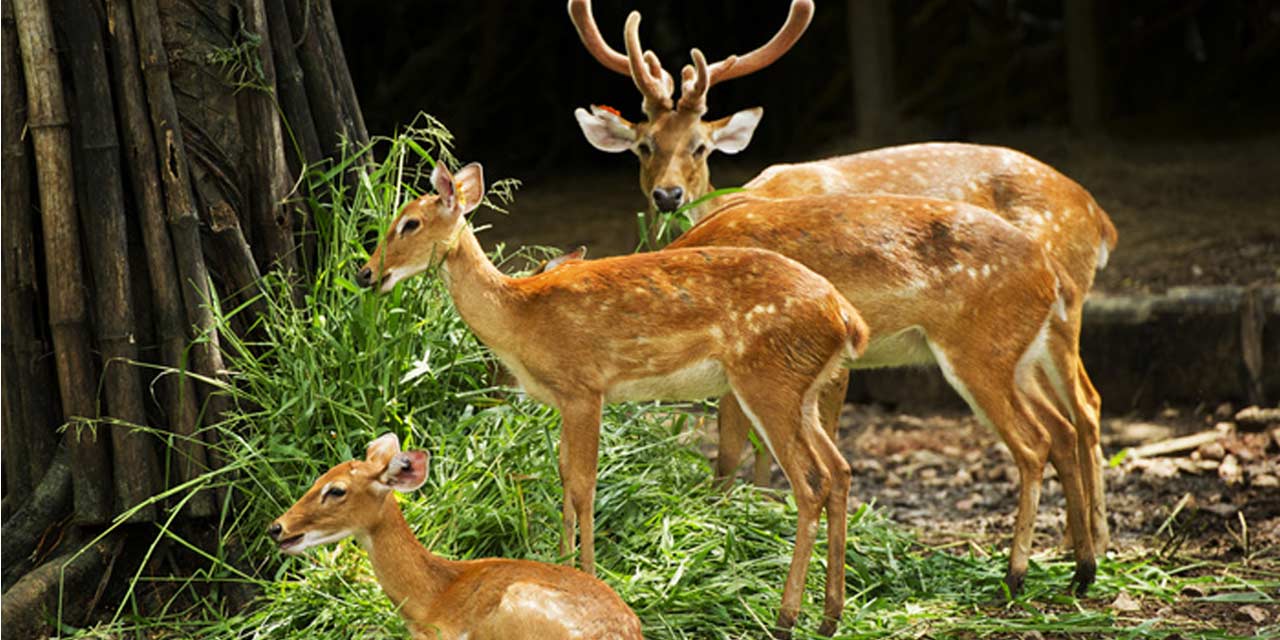 The Dehradun Zoo, originally known as Malsi Deer Park, is a zoological garden situated at the foot of the Shivalik mountain range. Although deer are the park's most famous residents, you may also see peacocks, nilgais, bunnies, and tigers.
Malsi Deer Park is the best place to visit in Dehradun for nature lovers. It is the ideal location for a picnic because it offers a variety of food and drink options, as well as swings and slides for children to play on. You can spend time spotting wildlife in their natural habitat.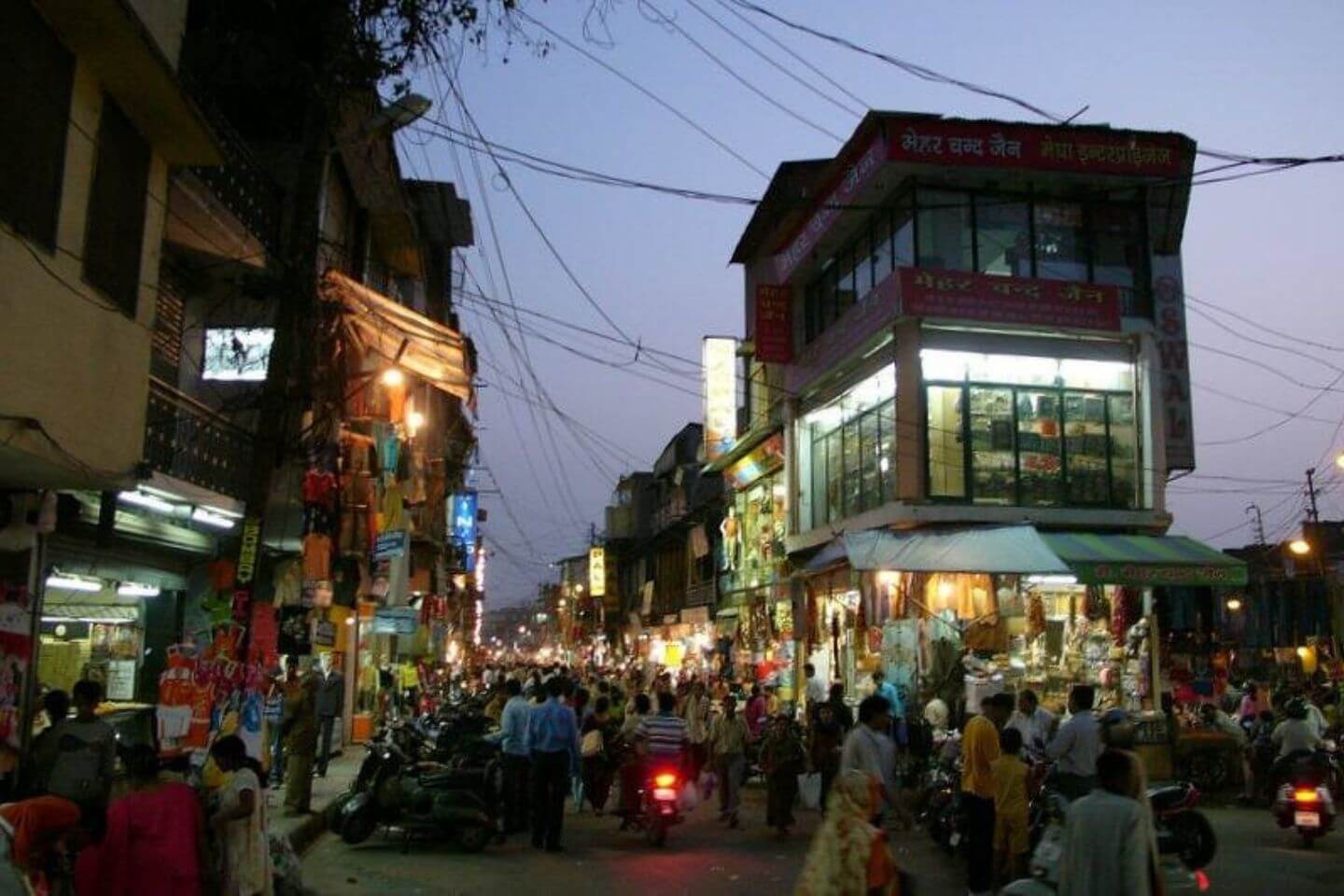 Paltan bazaar is among the busiest and most crowded places to visit in Dehradun. It is also the principal local market of the hill town. You can find almost everything from traditional ethnic wear, spices, and local handicrafts to jewelry and the latest fashion items.
Along with handicrafts, books, footwear, and bags, clothing is in high demand in this region. The appeal of ornaments, gifts, mementos, and regional paintings is equal. The woolen clothing manufactured by the local tribes is something you must try while shopping in Paltan Bazaar. Apart from shopping, Paltan Bazaar is a great spot for street food lovers. There are many local eateries serving delicious snacks.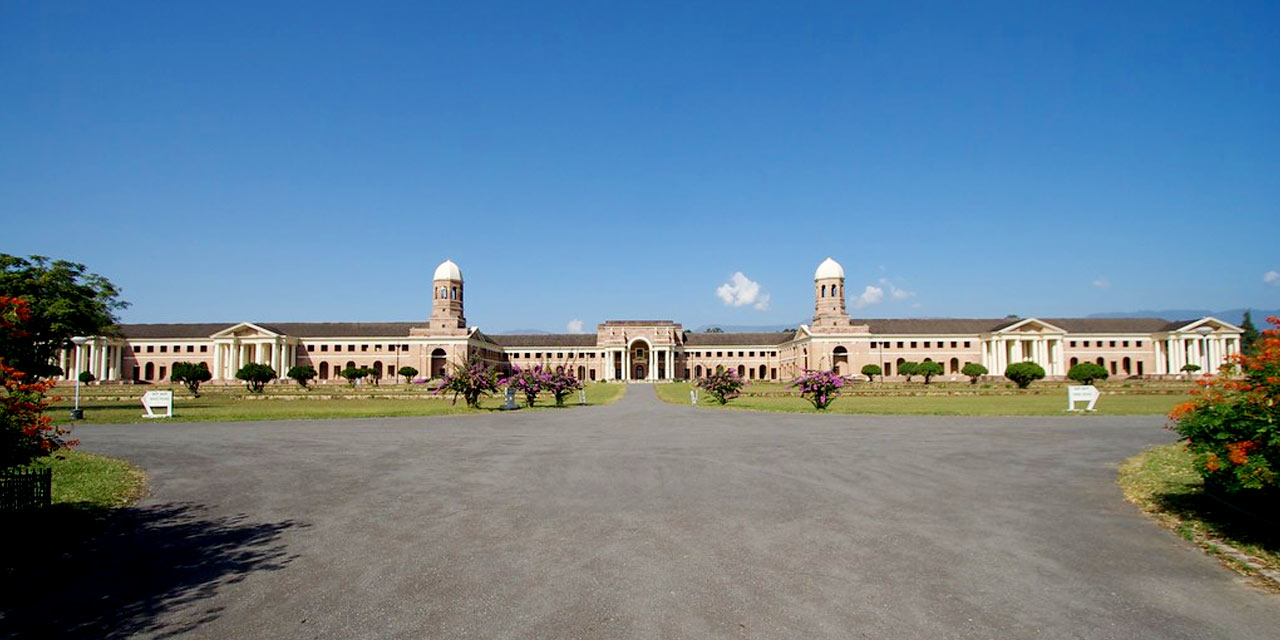 The Forest Research Institute (FRI) is among the most interesting places to visit in Dehradun. Located in the foothills of the Himalayas, the FRI is an institute dedicated to forestry research and education and has been declared a national heritage site by the Indian government.
It features some of India's most iconic pieces of architecture and was once recognized as the largest brick building in the world by the Guinness Book of Records. It has seven main blocks that resemble British imperial structures.
The museum displays an extensive collection of preserved specimens showcasing various trees and plants from all over India. There are also several cafeterias scattered across the premises where you can enjoy snacks and refreshments while taking in the breathtaking beauty of nature surrounding them.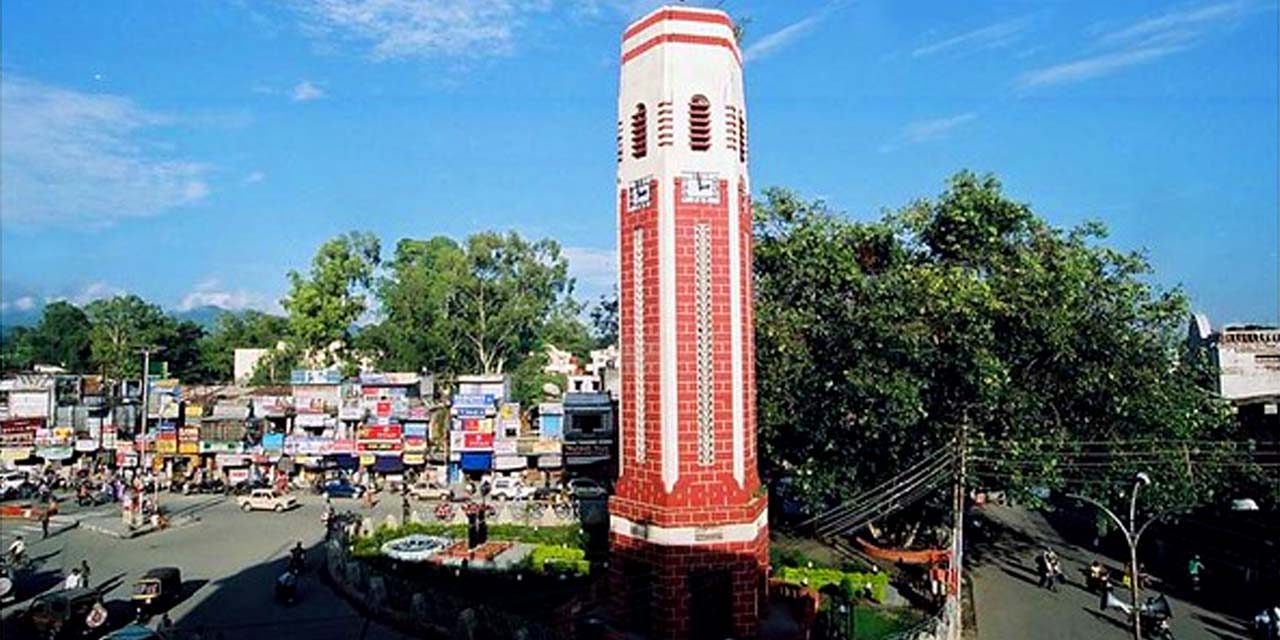 The Clock Tower (Ghanta Ghar) is one of the most notable and identifiable places to visit in Dehradun. Located on Rajpur Road, it has six faces, which distinguishes it from other clock towers across the country. The names of the freedom warriors are engraved on a gold plate attached to the 85-meter-long tower.
The Clock Tower was constructed before Independence but was started in 1952, and with its bells ringing every hour, it has become an important symbol for the city of Dehradun. It is no longer in use but is nevertheless a significant municipal landmark that can be seen from a distance.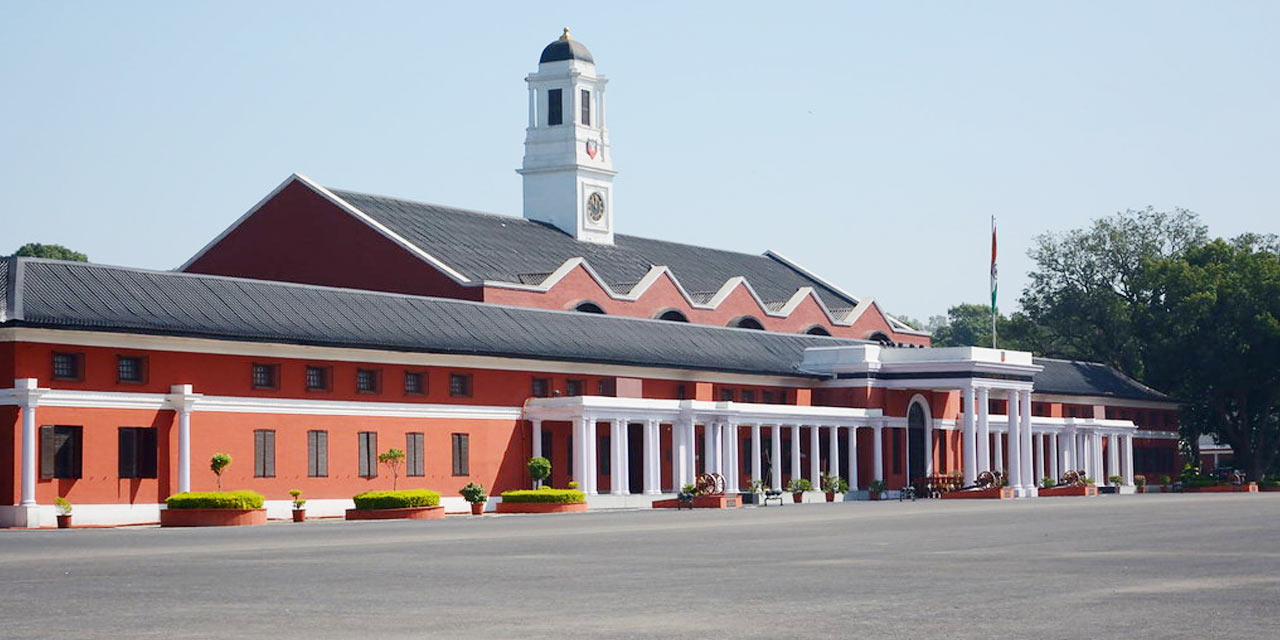 The Indian Military Academy (IMA) was founded in 1932 as a training facility for Indian Army officers. The Chetwode Building is the IMA's stunning primary structure. It is spread out over a vast region and boasts that the Indian Army has access to every contemporary luxury on par with those of any other developed country in the globe.
The IMA is fully furnished with lecture rooms, computer labs, and a library with more than 100,000 volumes and periodicals from across the world. It has a cafe and a 2000-seat auditorium. You can visit the museum, the war memorial, the shooting range, and an 18-hole golf course, among other interesting sites.
12

. Wadia Institute of Himalayan Geology

The Wadia Institute of Himalayan Geology in Dehradun is an independent organization connected to the Indian government's Department of Science and Technology. The institute conducts an in-depth analysis of geodynamic evolution and the Himalayan mountain creation process. It has also made significant contributions in the fields of geology, climatology, glaciology, geochemistry, geomorphology, and seismology.

The Wadia Institute also maintains a modest museum that aims to inform visitors and students alike about various aspects of geology. The institute's internal museum offers educational tours to visitors on the diverse facets of geology, particularly with regard to the Himalayas.
Sahastradhara is a tiny tourist destination with caverns and waterfalls. It is among the most pristine places to visit in Dehradun. Sahastradhara is a vast collection of water pools, and its name translates to "thousand folds of spring." It is regarded as an auspicious place to take a bath because the water is reputed to have healing qualities.
The area is surrounded by dense forests, making it an ideal spot for trekking. Tapkeshwar Mahadev Temple and the Drona Guha, also known as Guru Dronacharya's cave, are two places of spiritual interest close to Sahastradhara.
A well-known adjacent amusement park called Joyland includes many swings and water slides, making it a popular picnic location for families and kids. There are numerous places to stay and eat in the region.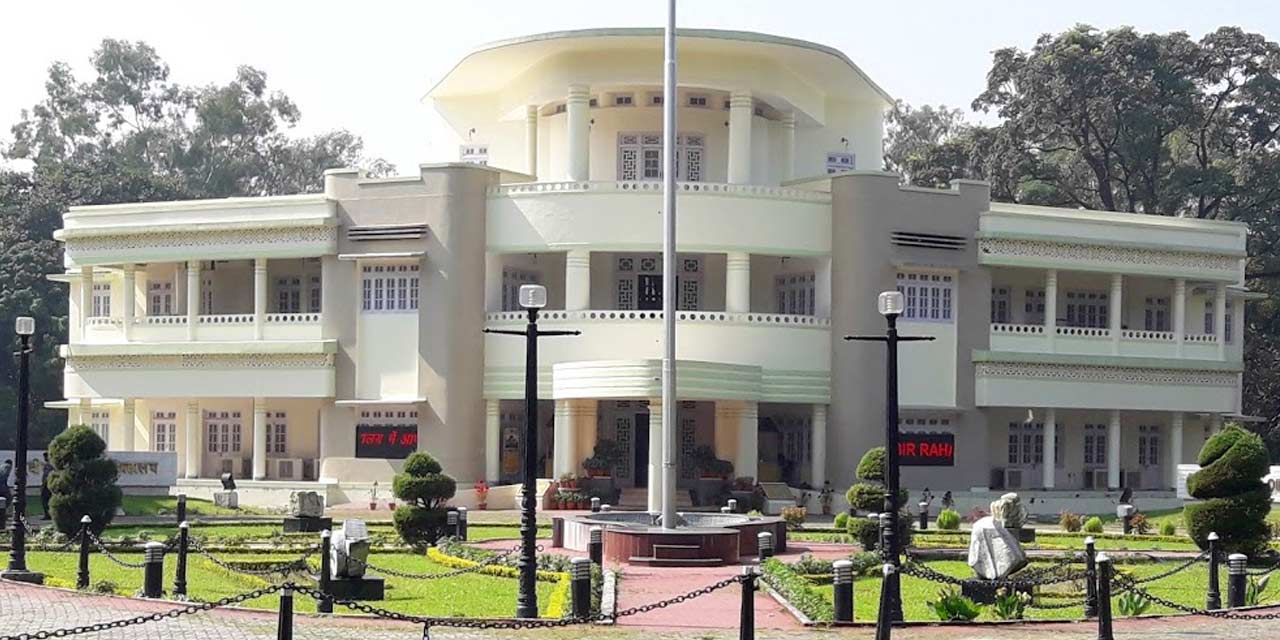 Tel Bhawan, or the ONGC headquarters in Dehradun, houses the Subir Raha Oil Museum. The structure was named Patiala House in 1956, as it served as the Maharaja of Patiala's palace. It was converted into a museum by ONGC on August 14, 2005. You can explore the various galleries, covering topics such as natural resources, energy sources, war and peace, environment, and industry.
The museum displays a vast collection of interesting exhibits, artifacts, and rare historical documents explaining several levels of the value chain for oil and gas. It is organized into many parts and includes two floors. The first portion outlines the history of oil, the second section provides information on oil exploration and production, and the third section examines the industry's use of transportation and refining technologies.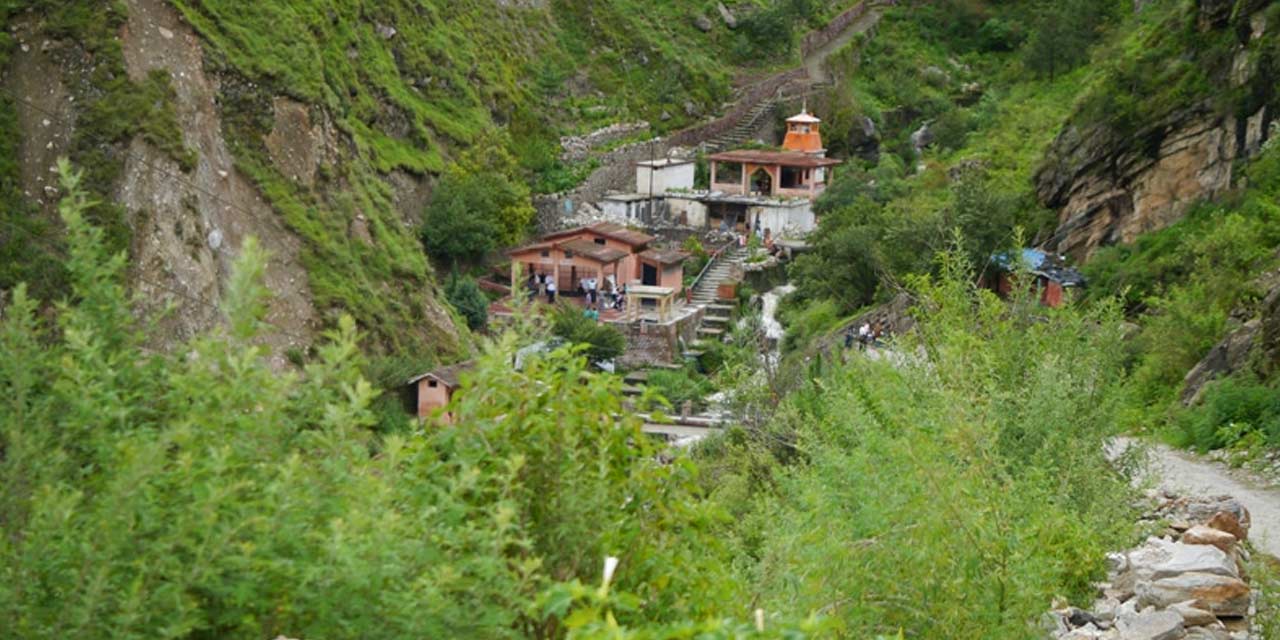 One of India's best high-altitude grasslands can be found at Tapovan, the ascetic community's center for meditation. The hot springs in Tapovan make it one of the most therapeutic places to visit in Dehradun. You can enjoy the scenery as the lush meadow around the springs is dotted with tall pine and deodar trees, surrounded by snow-covered mountains in the background.
Water from these springs are thought to have therapeutic qualities and can treat skin conditions. The Tapovan trek departs from Gangotri and travels through some exciting Himalayan terrain before dropping one off at the foot of Mount Shivling.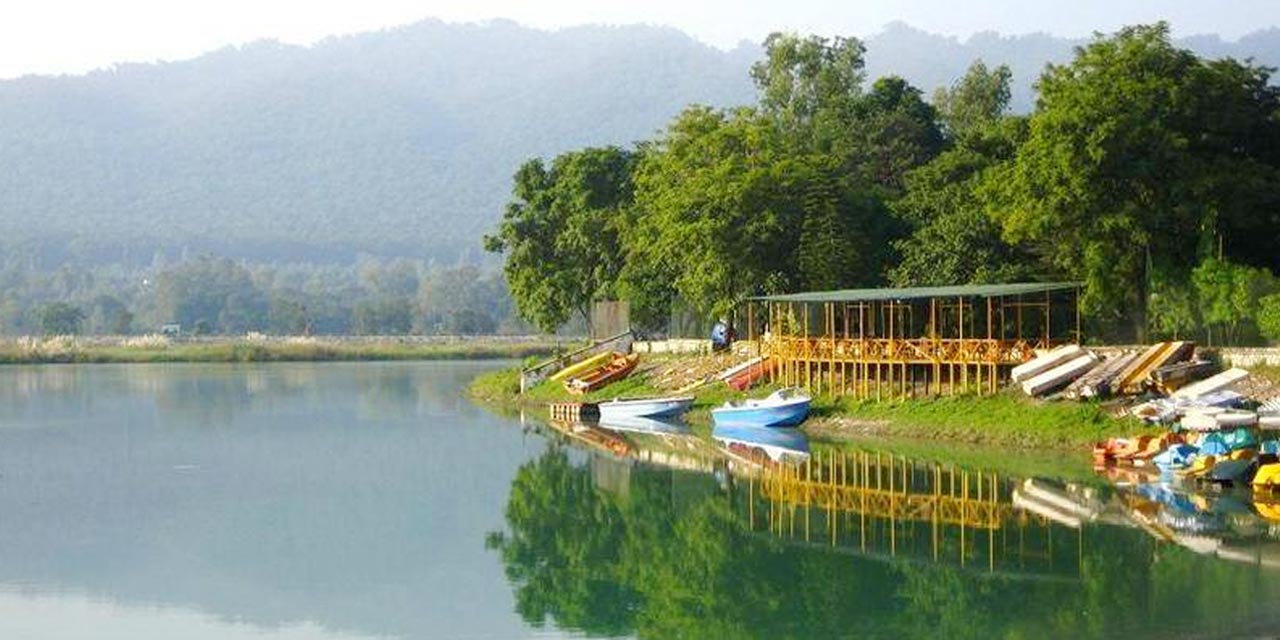 Assan Barrage is a wonderful location teeming with life, the riches of nature, and beauty. It is a naturalists' paradise and one of the most lively places to visit in Dehradun. It is a perfect destination for couples looking to enjoy some quality time together.
From mesmerizing views of the Ganges River and majestic mountains in the distance to long walks along winding paths, Assan Barrage is an ideal place to relax and have fun.
The Garhwal Mandal Vikas Nigam built a water sports resort near Asan Barrage in 1994, another reason for its fame. Water sports like skiing, boating, rowing, kayaking, and canoeing are all available at the resort.
A great selection of restaurants offers romantic dining opportunities, while nearby attractions like Rajaji National Park provide endless entertainment possibilities.
17

. National Adventure Sports Academy

National Adventure Sports Academy (NASAD) in Vikas Nagar, Dehradun, was established in the year 2000. It is a premier sports institution in India, offering comprehensive sports coaching and facilities to students in a wide range of adventure sports.

The academy has an experienced team of coaches, and NASAD provides students with individualized training and guidance to help them reach their full potential in adventure sports.

With its state-of-the-art infrastructure, NASAD provides the highest quality equipment and environment for students to learn and practice various adventure sports like rock climbing, kayaking, paragliding, mountain biking, skiing, and snowboarding.

You can also enjoy a range of other adventure activities at the academy such as rappelling, zip-lining, river rafting, and angling.
18

. Daat Kali Temple

Daat Kali Temple is a well-known Hindu shrine. It is among the most revered places to visit in Dehradun. The history behind the founding of the temple dates back to ancient times. It is said that an illustrious sage known as Rishi Dirghatamas used to meditate at this place, where he became blessed with divine powers from Goddess Kali herself. He then decided to build this shrine for worshipping the deity who had bestowed him with such power.

Many Dehradun residents who buy a new car bring it here to ask for the deity's blessings. Although the Daat Kali Temple is open all year round, there is a lot of traffic on the highway from March to June because it is a popular tourist destination. The main attraction here is its enchanting setting amidst lush green gardens and natural beauty.
19

. Paonta Sahib

The Tenth Sikh guru, Guru Gobind Singh, established the historic town of Paonta Sahib in 1705. Encircled by a sal forest and situated on the banks of the Yamuna river, the city has spiritual and historical significance for Sikhs worldwide.

Guru Gobind Singh arrived in Paonta Sahib from Anandpur Sahib after receiving a call from Raja Fateh Prakash of Sirmour to come and meet him at his fort at Nahan near Paonta Sahib. Later, Guruji decided to stay here and constructed a gurudwara and an armoury where he made weapons for himself and his followers who came to join him from far off places.

The historical gurudwara serves as a reminder of his visit, and it's interesting to note that the river of the Yamuna fell silent below this at the Guru's request. The two most important locations inside the Sikh shrine are Shri Talab Asthan and Shri Dastar Asthan. It is among the most stunning places to visit in Dehradun known for the amazing vistas of the River Yamuna and lush landscape.

Shikhar Falls is a magnificent waterfall tucked away in a remote section of Dehradun. It is located in the Rajpur village of Kairwaan. After a 1-meter stroll through a tiny village and along a trail that passes through jungles and rivers, you can see the waterfall. The falls create an incredible sight with its beautiful cascading water falling from a height of more than 100 feet into the rocky banks below, offering amazing views to visitors.

You can also enjoy activities like photography, trekking, and rock climbing near this place. As it is nestled in the midst of majestic hills, you can get mesmerized by the beauty of nature that encircles this spot. Due to the abundance of greenery in the area, numerous butterfly and bird species are also found here.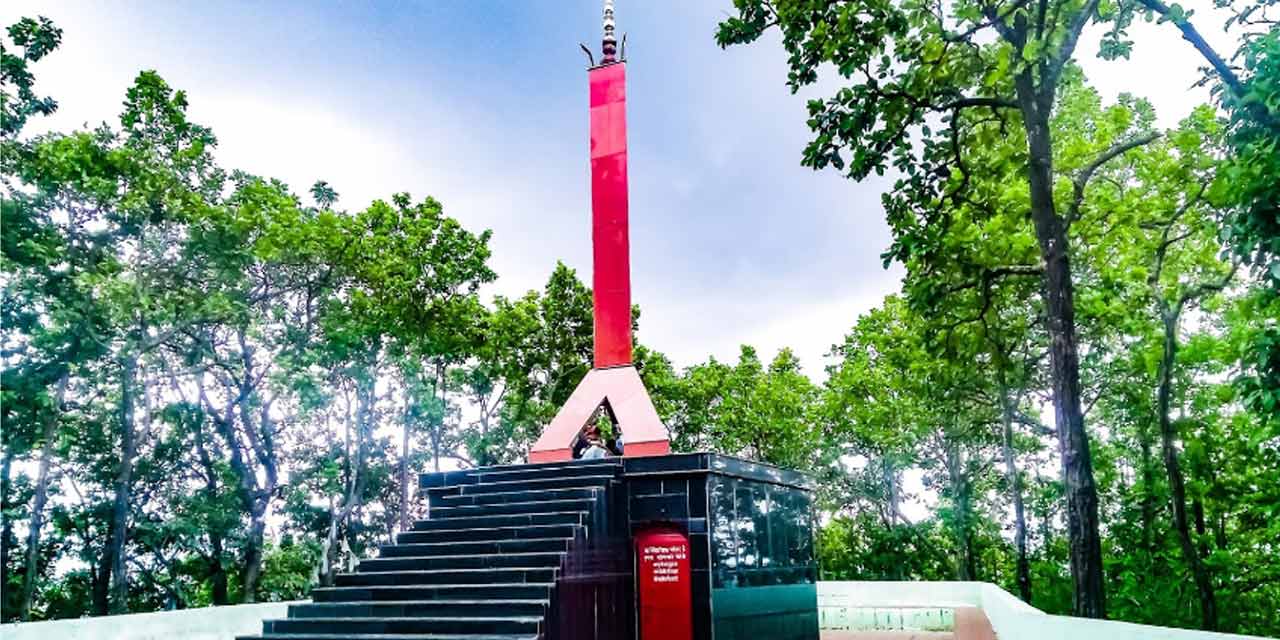 The Kalinga War Memorial was built by the British to honor the gallantry of the Gorkha army and is the only monument ever built by an army in support of its foes. The memorial was created after the 1814–16 war during which only 600 Gorkhas fought with over 3500 Britishers to defend the Kangra fort.
The monument is surrounded by lush greenery, making it an ideal spot for visitors to relax and enjoy the calm atmosphere. Apart from the serenity, there are also several other attractions around Kalinga War Memorial such as various temples, picnic spots, and even adventure activities like trekking which make it an exciting place to visit in Dehradun.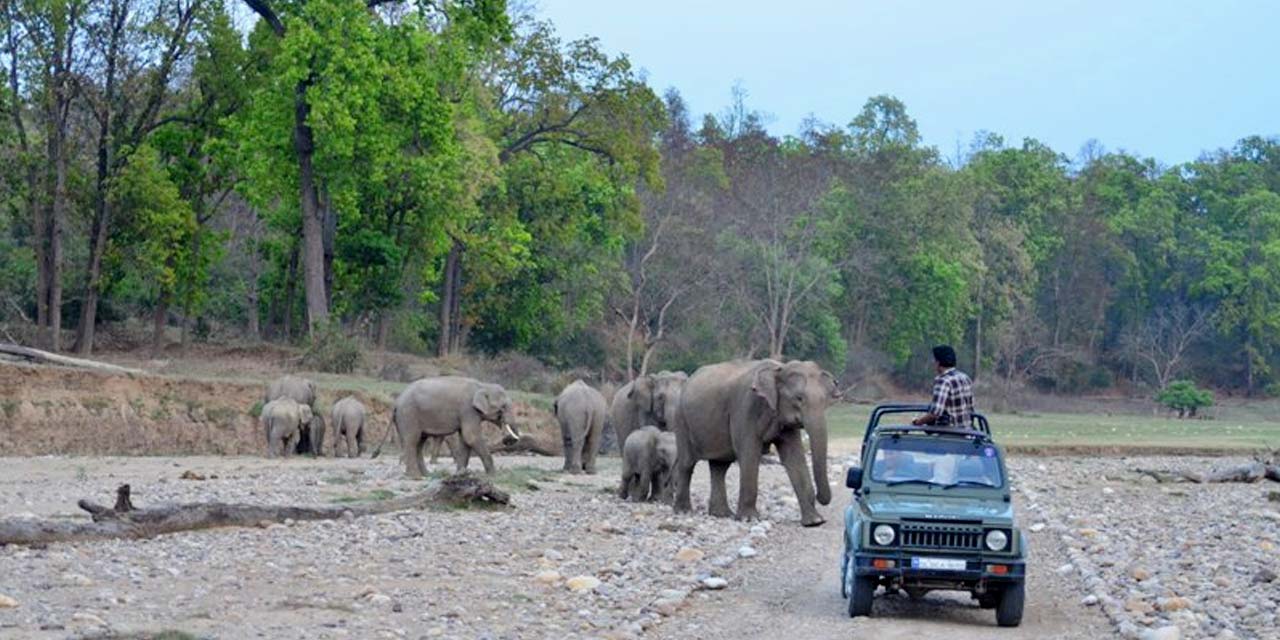 Rajaji National Park spans an area of 820.20 sq km and is located in the Shivalik hills at the beginning of the huge Indo-Gangetic plains. The terrain of the park is diverse and encompasses valleys, marshes, grasslands, hills, and forests. Rajaji park is named after Late C. Rajagopalachari, who was a freedom fighter and independent India's first Governor-General.
It is a wonderful retreat that represents the vegetation of various diverse zones and forest types. The park is home to several endangered and rare species of animals such as Bengal Tigers, Leopards, Elephants, Black Bears, Ghorals, and Barking Deer. Apart from the wildlife population, there are a variety of bird species that can be spotted in the park, while the main attraction are the Elephants.
23

. Har Ki Dun

The Garhwal Himalayas in Uttarakhand contain the cradle-shaped hanging valley known as Har Ki Doon or Har Ki Dun. It is among the most scenic places to visit in Dehradun and is surrounded by snow-capped mountains, lush green meadows, and dense forests. Encircled by lush Bugyals, it is one of the most well-liked treks among many trekkers and environment lovers.

The area around Har Ki Dun is a paradise for trekkers and adventure lovers alike who can enjoy the trails leading to this beautiful valley or go on a thrilling expedition here. Owing to its cradle-shaped mountains, the thrilling location is also known as the hanging valley. Besides witnessing its majestic beauty, you can partake in fun activities like camping, bird watching, or fishing.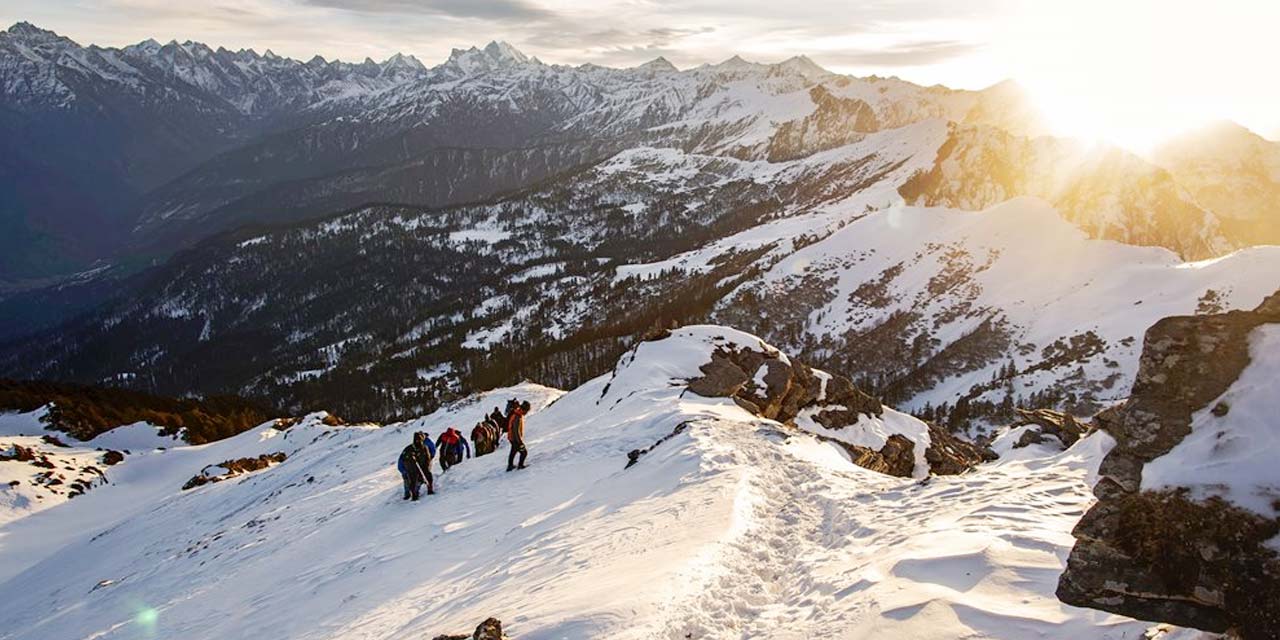 The 6-day Kedarkantha trek takes place in Uttarakhand's Govind Pashu Vihar National Park during the winter. Suitable for experienced trekkers and first-timers alike, the Kedarkantha trek is among the most popular treks in India.
The trek starts from Sankri village and ends at Kedar Tal, a glacial lake located at an altitude of 4,150 m (13,615 ft). It is surrounded by majestic Himalayan peaks like Swargarohini, Kalanag, and Bandarpunch.
The trek passes through some of the most stunning landscapes in India, including alpine meadows, thick forests, and breathtaking views of snow-capped mountains. Along the way, you will get to witness several ancient temples as well as various species of wildlife.
Maldevta is a hidden gem of nature in Dehradun's Raipur neighborhood. It is a heaven for nature lovers, with its historic temple and magnificent Himalayan panoramas. For those looking for an escape from the hustle and bustle of city life, it is one of the best places to visit in Dehradun.
The unexplored routes in this area will take you to a charming village where you can explore beautiful forests that offer spectacular views of the snow-capped Himalayan peaks. You can camp here and enjoy a bonfire night under the blanket of stars and wake up to the bright sun. The nearby villages provide an opportunity to experience rural life in India firsthand. There are plenty of places to eat traditional meals made from local ingredients.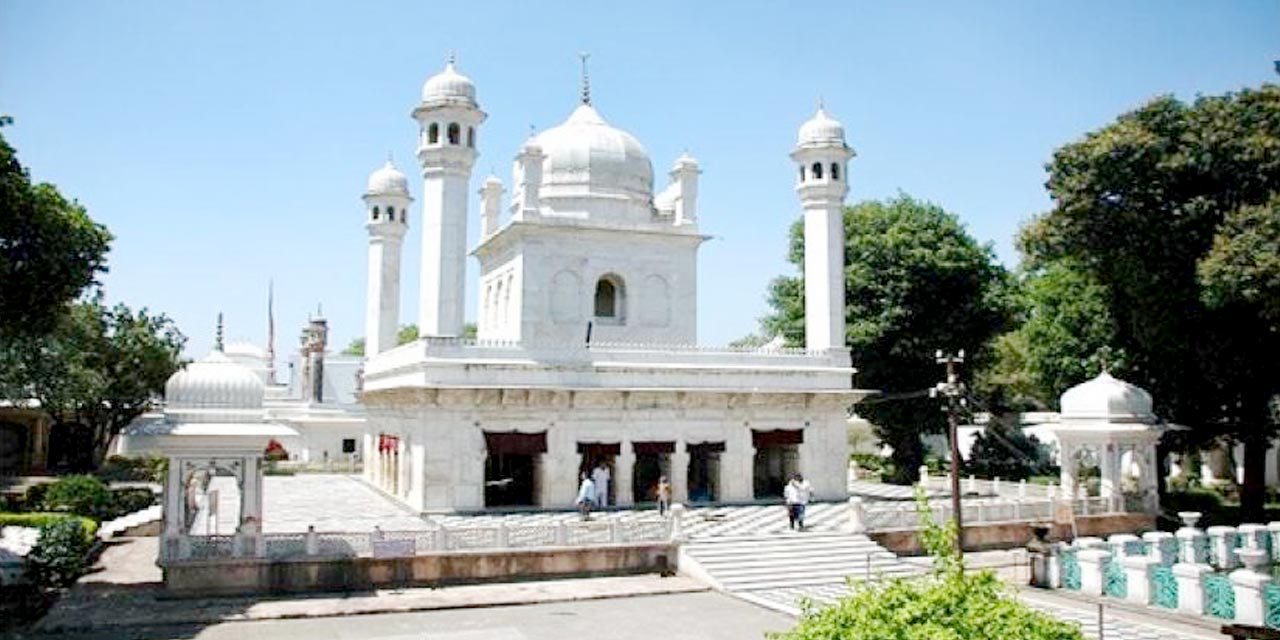 The early 17th century saw the construction of the Guru Ram Rai Gurudwara. It is the hill station's oldest Gurudwara and one of the most sacred places to visit in Dehradun. The Gurudwara is situated atop a hill in the heart of Dehradun city and can be accessed by climbing up steep stairs from the Hathi Bazar area, which is located near Clock Tower.
The shrine was built to honor Guru Ram Rai, who came here in 1676 with his devotees seeking shelter from religious persecution. The Gurudwara also houses a rich collection of rare manuscripts and works related to Sikhism, making it an important place for Sikhs all over India to visit. It is believed that visiting this Gurudwara brings good luck and prosperity in life, so devotees come here praying for their wishes to come true.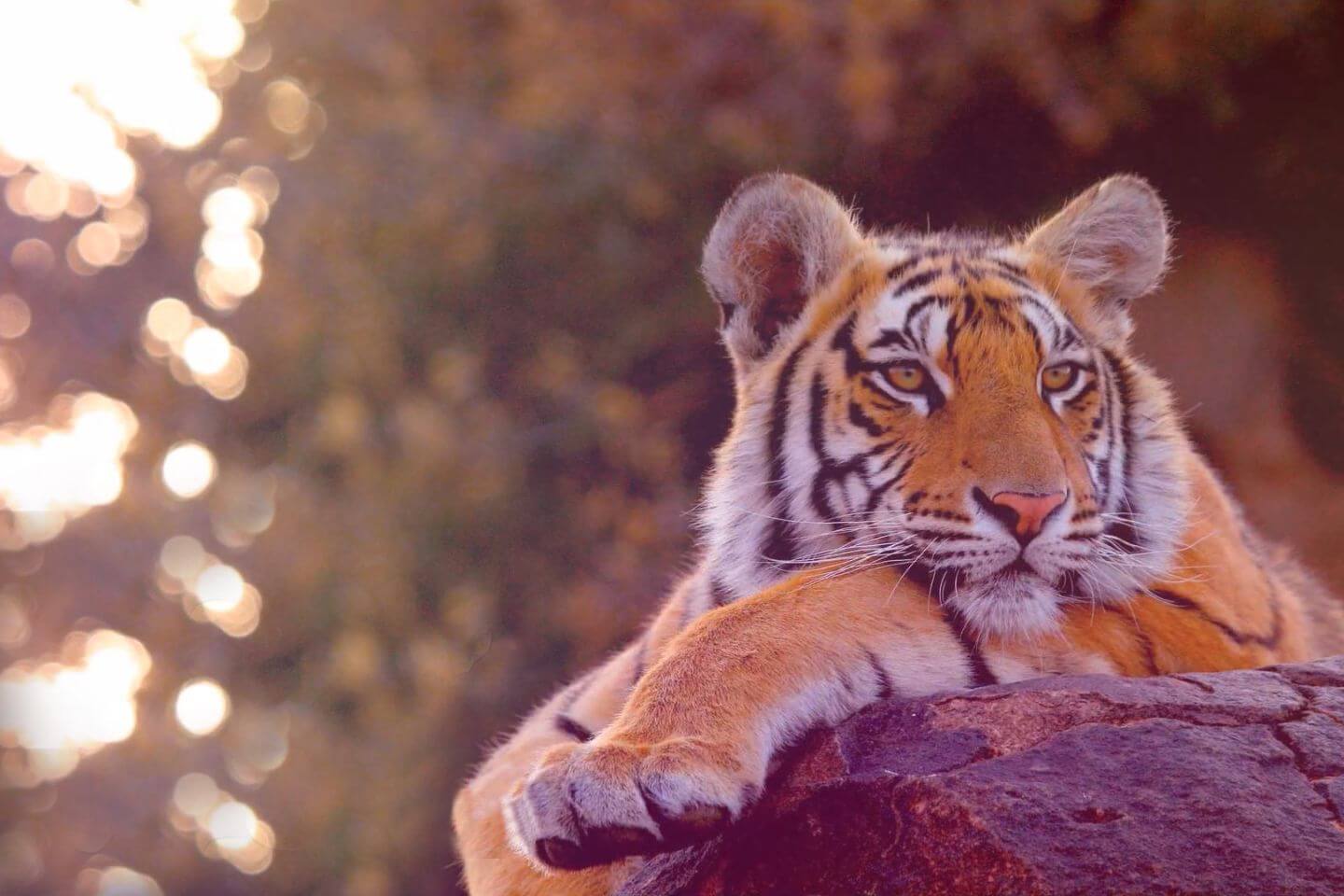 The Tiger View Jungle Camp, located in the village of Goolar Khalla, is a popular destination for nature and wildlife enthusiasts in India. It provides an opportunity to stay close to nature, explore the forests of Dehradun, and witness some of the most stunning views from the picturesque mountainside. The camping ground is located at the height of over 1000 meters above sea level, with its own private lake surrounded by tall pine trees.
It is a great place to see the majestic tiger in its natural habitat. The community of tigers is being conserved by numerous residents. A safari will be a once-in-a-lifetime adventure, along with the thrill of spotting tigers. You can enjoy the natural surroundings in addition to the serene view of the mountains and environs.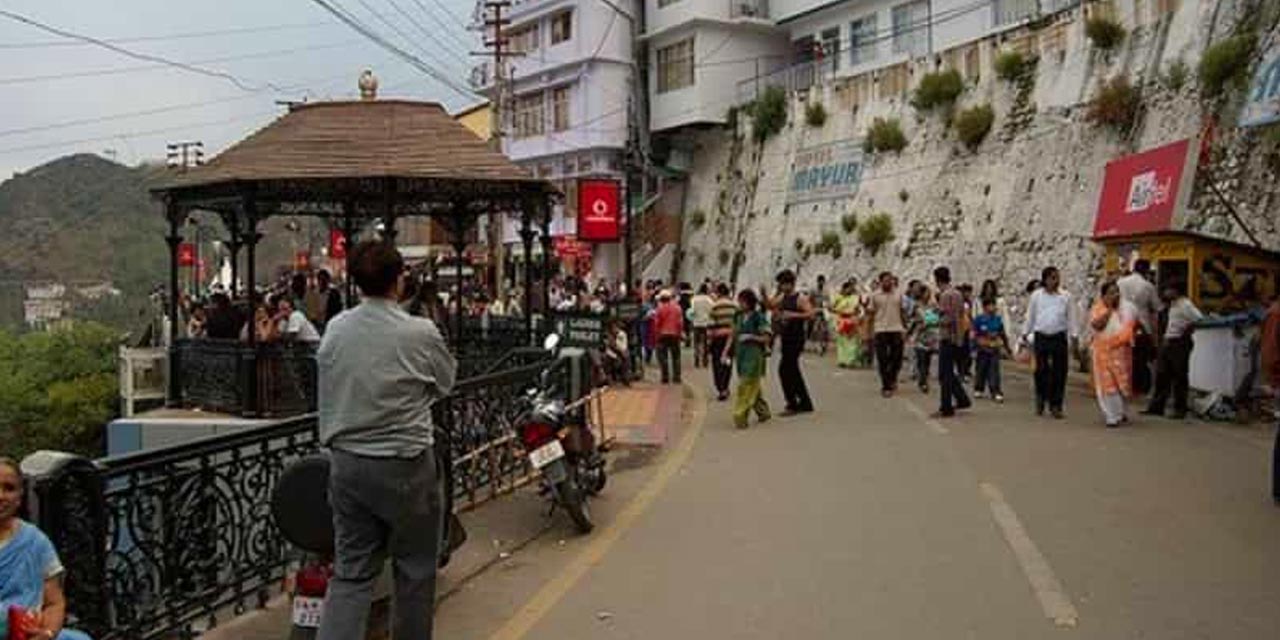 Mall Road is situated in the center of Dehradun City next to the renowned Doon School. It is one of the most popular places to visit in Dehradun. The road is filled with shops, restaurants, cafes, hotels, and a lot more. It has been nicknamed 'The Mall' by the locals. The street offers a great variety of items ranging from clothes to footwear to handicrafts.
You can shop for consumer goods and it displays a wide variety of goods, including electronics, ornaments, books, handicrafts, and ready-to-wear clothing. Although woolen products like Tibetan carpets, blankets, and Garhwali shawls are the main draw in this location, other items like wooden bangles, traditional jewelry, dry fruits, and traditional embroidered clothing are also freely accessible.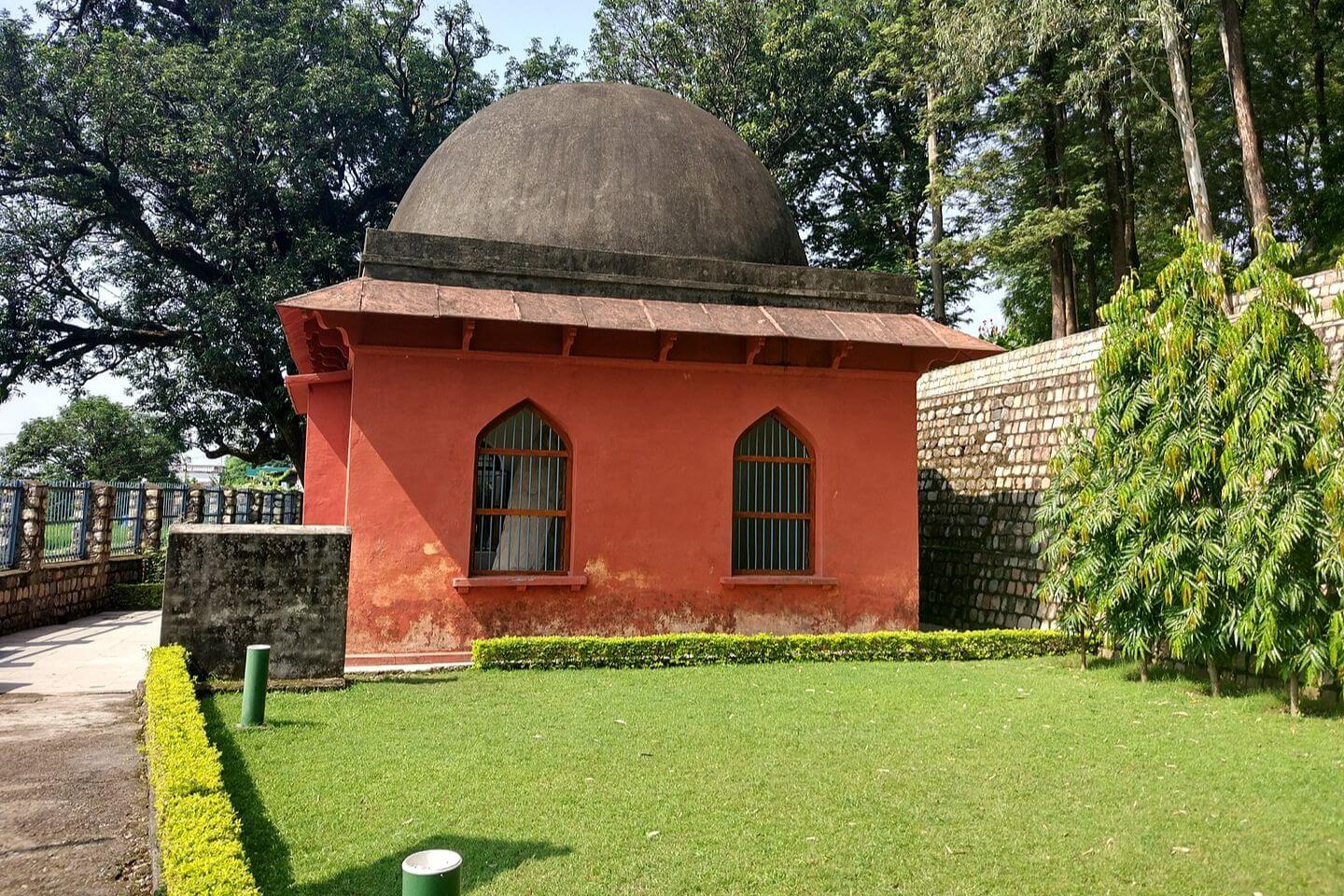 Kalsi is a small village in Dehradun. It is renowned as the entrance to the Jaunsar-Bawar tribal area. The village is situated at the confluence of the Yamuna and Tons rivers. It offers magnificent views of the Garhwal Himalayan mountain ranges. It is the best spot to explore the tribal culture of the Jaunsar-Bawar region.
Kalsi is known for its natural beauty and breathtaking scenery. It is one of the popular vacation places to visit in Dehradun. The village is home to a number of temples, including the famous Kalsi Temple. This temple was constructed in 1750 and is dedicated to Lord Shiva. Kalsi offers various activities for tourists, such as trekking, bird watching, camping, fishing, and river rafting.
30

. Tibetan Market

Tibetan Market in Dehradun offers a unique shopping experience. It is located near the bus station and offers a variety of traditional Tibetan products, such as colorful fabrics, handmade jewelry and trinkets, and artifacts. Tibetan market also features clothes, shoes, handicrafts, and souvenirs. Most intriguing is the fact that it is completely operated by Tibetans.

You can find many interesting items at this market, such as handwoven carpets, Garhwali jewelry made with semi-precious stones like turquoise and coral, and prayer flags to hang outside your home for good luck. You will also find a wide selection of dried fruits like apricots, raisins, and figs which are popular among tourists. Delicious munchies like momos, noodles, and hot noodle soup with additional butter are also popular here.
31

. Jabarkhet Wildlife Reserve

The Jabarkhet Wildlife Reserve is one of the most popular tourist places to visit in Dehradun. It is home to a diverse range of plants and animals. It is the first privately held wildlife refuge in Uttarakhand. The reserve was established in 2002 and has been managed by the Conservation Education Centre (CEC), which works with local communities to conserve biodiversity and promote eco-tourism.

The reserve covers more than 100 acres of land and provides breathtaking views of the Himalayas on all sides throughout the entire year. It boasts of six enthralling hiking paths. These thoroughly examined hiking paths are 3-4 kilometers long and suitable for guided nature walks. You can enjoy bird and wildlife observation at the reserve.
32

. Santala Devi Temple

Santala Devi Temple is a revered place of worship for Hindu devotees. It is tucked away in Santaurgarh's lush woodlands in the village of Jahariwala. It is one of the most sought-after pilgrimage places to visit in Dehradun. Perched atop a cliff at the height of roughly 2083 meters along the right bank of Nun Nandi, the temple is dedicated to Goddess Santala.

The temple was built by Mahant Shri Patiram and is believed to symbolize the bonding between brothers and sisters. The temple also features a breathtaking view of the valley below, which makes it all the more special for pilgrims. Devotees flock to the temple on Saturdays.
33

. Laxman Siddh Temple

Laxman Sidh Temple is situated in Dehradun's deep Lachhiwala forest. It is among the most sacred places to visit in Dehradun. Hindus frequently visit the Laxman Siddh Temple as a place of prayer. The temple is believed to be the site of a powerful spiritual energy that can heal diseases, cure mental illness, and bring good fortune.

The temple was allegedly built on the spot where Laxman, Lord Rama's younger brother, performed atonement for killing the evil king Ravana. Surrounded by pristine vistas, the temple is a birdwatcher and environment lover's paradise. Sal Trees that are widely distributed throughout the area make up the vegetation as well. You can enjoy a picnic and even take a refreshing dip in the Song River.